The U.S. Gulf Coast must brace for 2 hurricanes this week, as Marco and Laura are forecast to merge and intensify each other.

Tropical Storm Marco is expected to reach hurricane strength on Monday. Life-threatening storm surge with heavy rainfall is predicted along parts of the Gulf Coast. The National Hurricane Center and Central Pacific Hurricane Center have already issued Hurricane and Storm Surge Warnings today, prompting evacuations.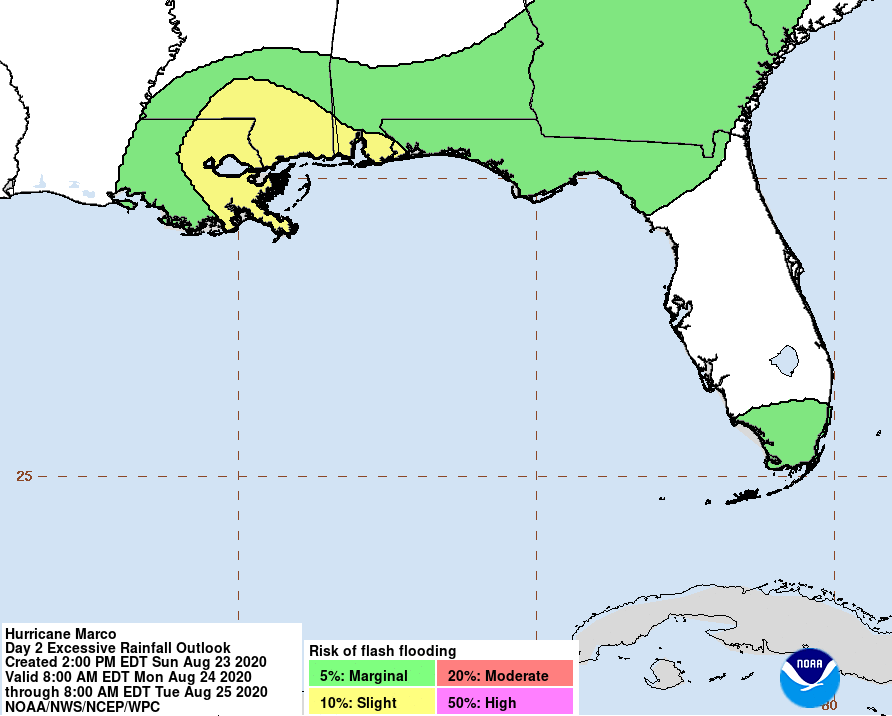 On Monday,  Tropical Storm Laura is supposed to affect parts of the Dominican Republic and Haiti, the Turks and Caicos, as well as Southeastern and possibly central Bahamas, Cuba, Andros Island, and Florida Keys.

Heavy rainfall from the storm in these areas can trigger mudslides, flash floods, and urban flooding, dangerous to human life and property. Predictions show Laura will further strengthen over the Gulf of Mexico with a high risk of storm surge, more rainfall, and strong winds battering the U.S. Gulf Coast on Wednesday.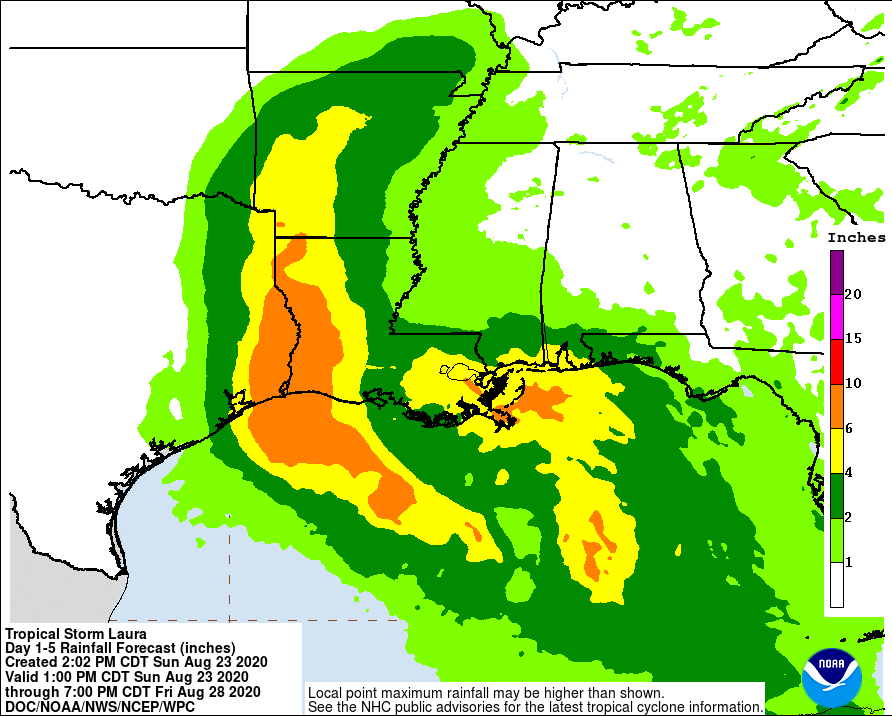 This combination of 2 hurricanes is unprecedented and can lead to prolonged hazardous weather and possible tornadoes for areas affected by both Marco and Laura.
If the two storms occur within 190 miles of each other, they can collide or merge, transforming into one giant hurricane. Their interaction can magnify their power and throw them off the course.
Is your property at risk? Find out with the Augurisk Storm Risk Assessment. We use a Storm event hazard index to assess the risks of Tornadoes, Hurricanes, Blizzards, Snow Storms, and Hail Storms. Contact us today to ensure the safety of your business and home.