Record-breaking wildfires continue to ravage at an unprecedented scale across California, Oregon, and Washingaton states, destroying entire neighborhoods to ashes. At least 4100 buildings have been destroyed and over 60,000 people had to evacuate their homes.

Smoke from the wildfires has reached New York and even Europe as far as the Netherlands and Germany. These wildfires also produce significant amounts of pollutants, which can spread far away with hot air. Air quality in the major cities of the West Coast of the US has become the worst in the world. NASA satellite readings over the last week show concentrations of carbon monoxide more than 10 times above normal.
The high-risk groups include people with heart or lung disease, elderly people, children, and people with vulnerable economic status.
In areas with unhealthy AQI (purple color), these groups should avoid any physical activity outdoors to safeguard their health. All other people should minimize their activities outside and avoid prolonged or heavy exertion and minimize outdoor work.
In areas with hazardous AQI levels (maroon color), everyone must avoid all physical activity outdoors. People in high-risk groups should remain indoors and refrain from any physical activities.
Washington
The thick smoke arrived over the East Coast, including the Washington D.C. area, which is expected to linger at least till Thursday.
The AQI levels are alarmingly high, ranging between unhealthy in the coastal areas, very unhealthy in many cities, and hazardous, reaching up to 493 in some areas. Due to hazardous air quality, all county facilities will remain closed to the public on Tuesday, September 15.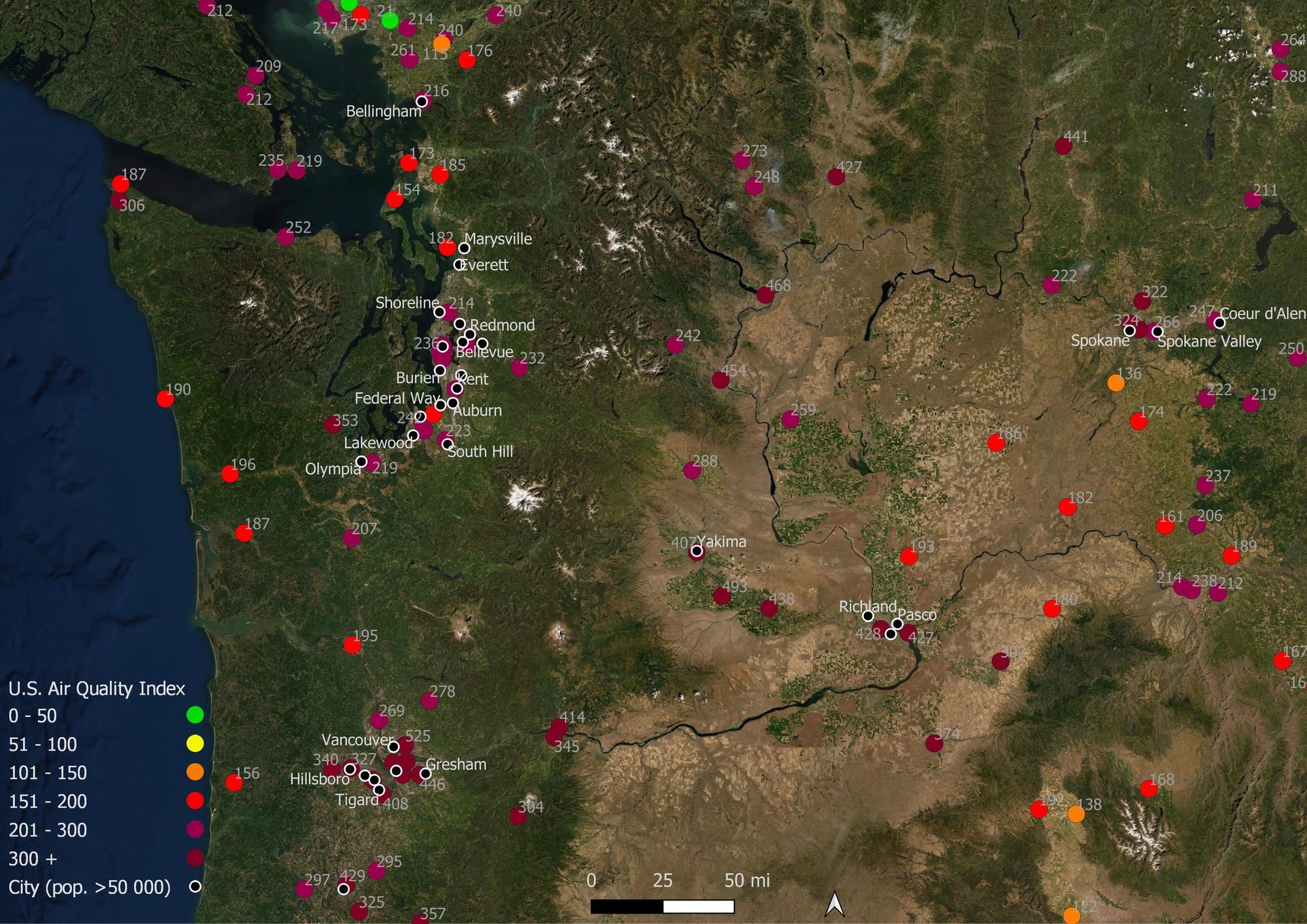 Oregon
In Oregon, over a million acres are burning, destroying some towns to ashes in fire infernos. Dangerously unhealthy air quality levels from the smoke from wildfires has triggered abnormal emergency visits, with 1 in 10 patients suffering from acute asthma-like symptoms.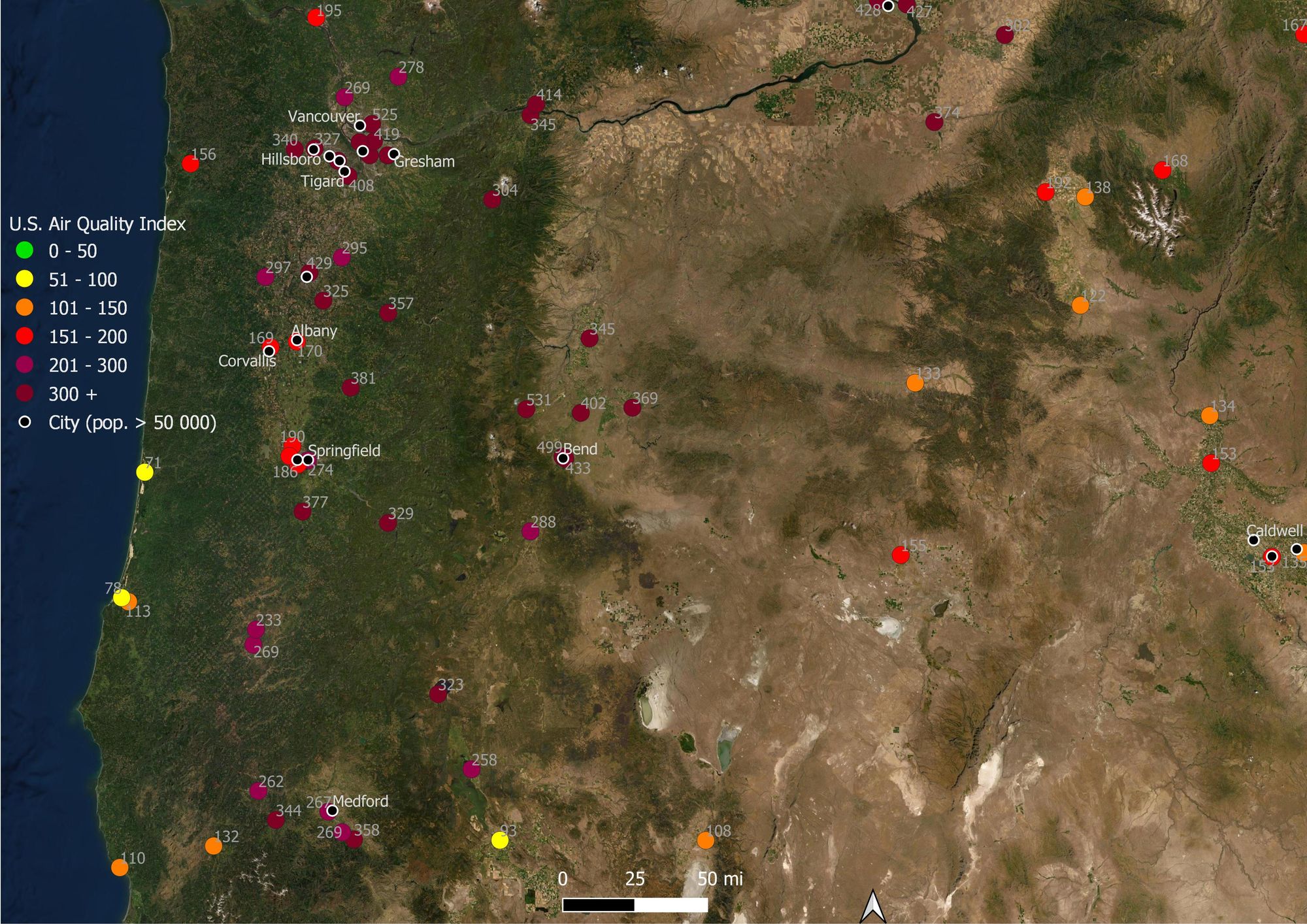 California
In California, the wildfires have damaged 5,412 structures so far, burning 3,154,107 acres.
Over Tuesday, September 15, the smoke from the massive wildfires will continue to impact the Sacramento region, increasing particle concentrations to dangerous levels. Currently, the highest AQIs are produced due to high PM2.5 levels (sometimes PM10) related to wildfires.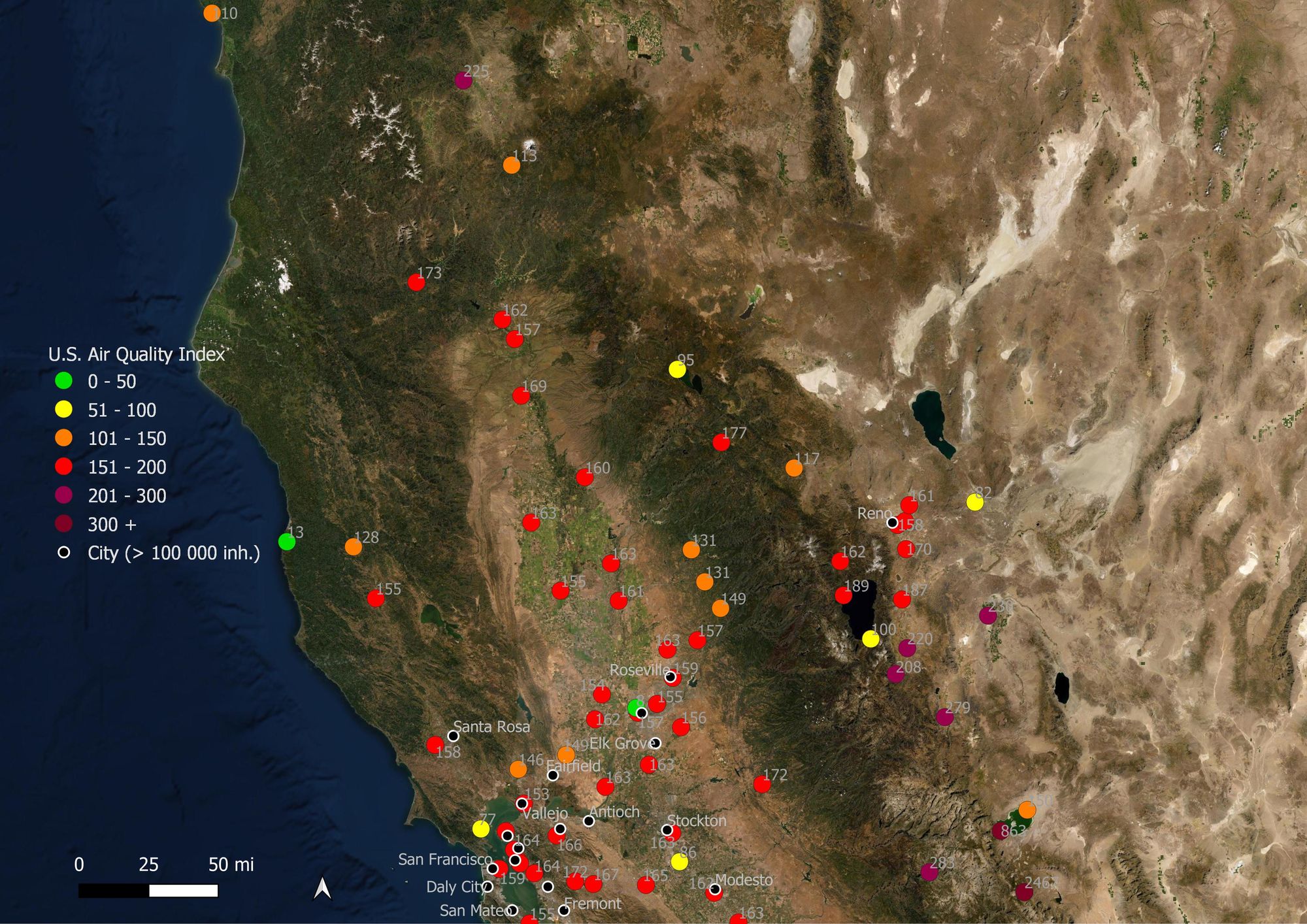 Many areas remain between unhealthy, very unhealthy, and hazardous AQI levels.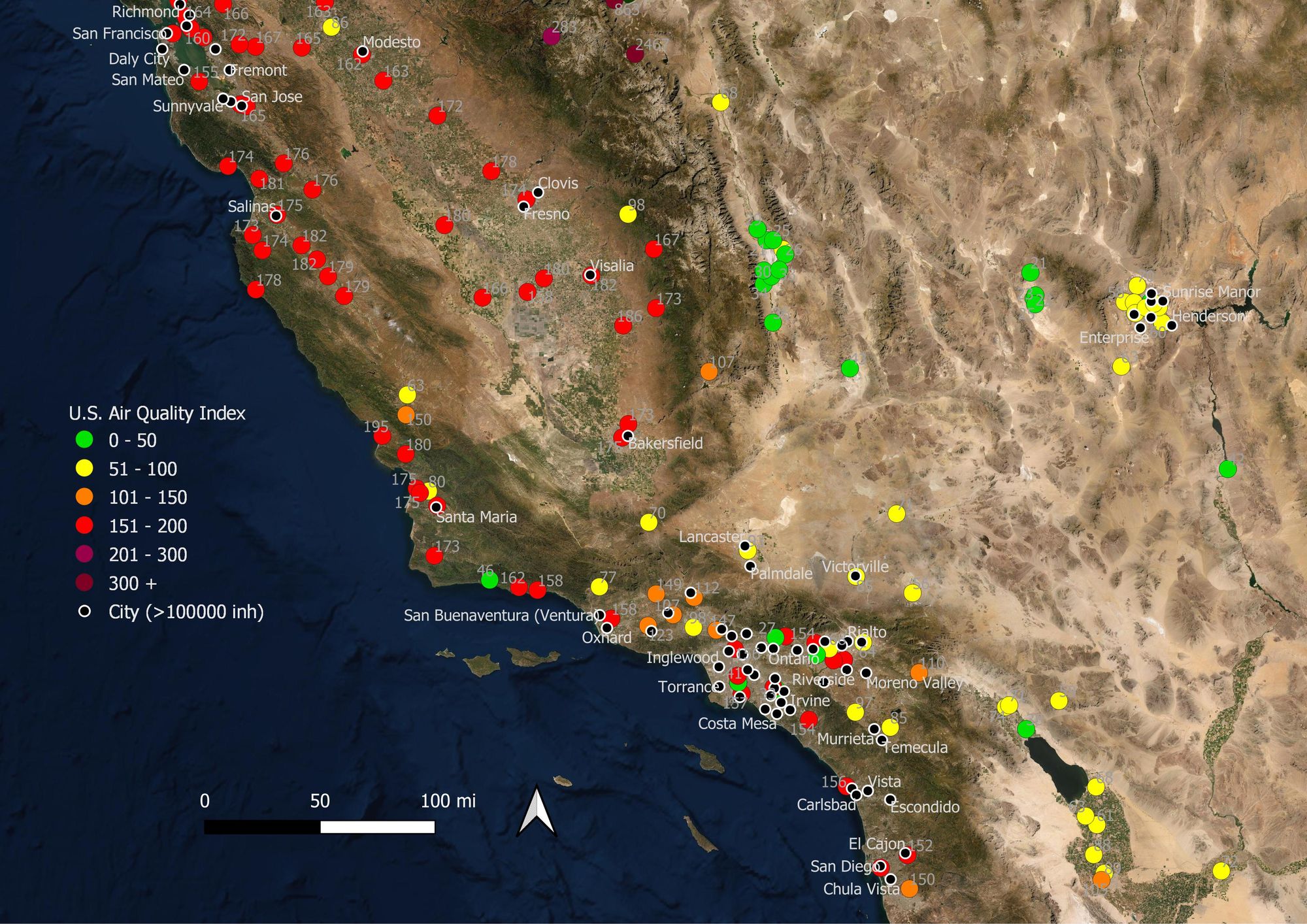 Is your family prepared for an emergency? We can help you assess your air quality, prepare for wildfires, and other natural disasters. To learn more, visit augurisk.com