Coronavirus Risk Assessment on Augurisk
Augurisk has implemented a free coronavirus risk exposure assessment available to all of our users.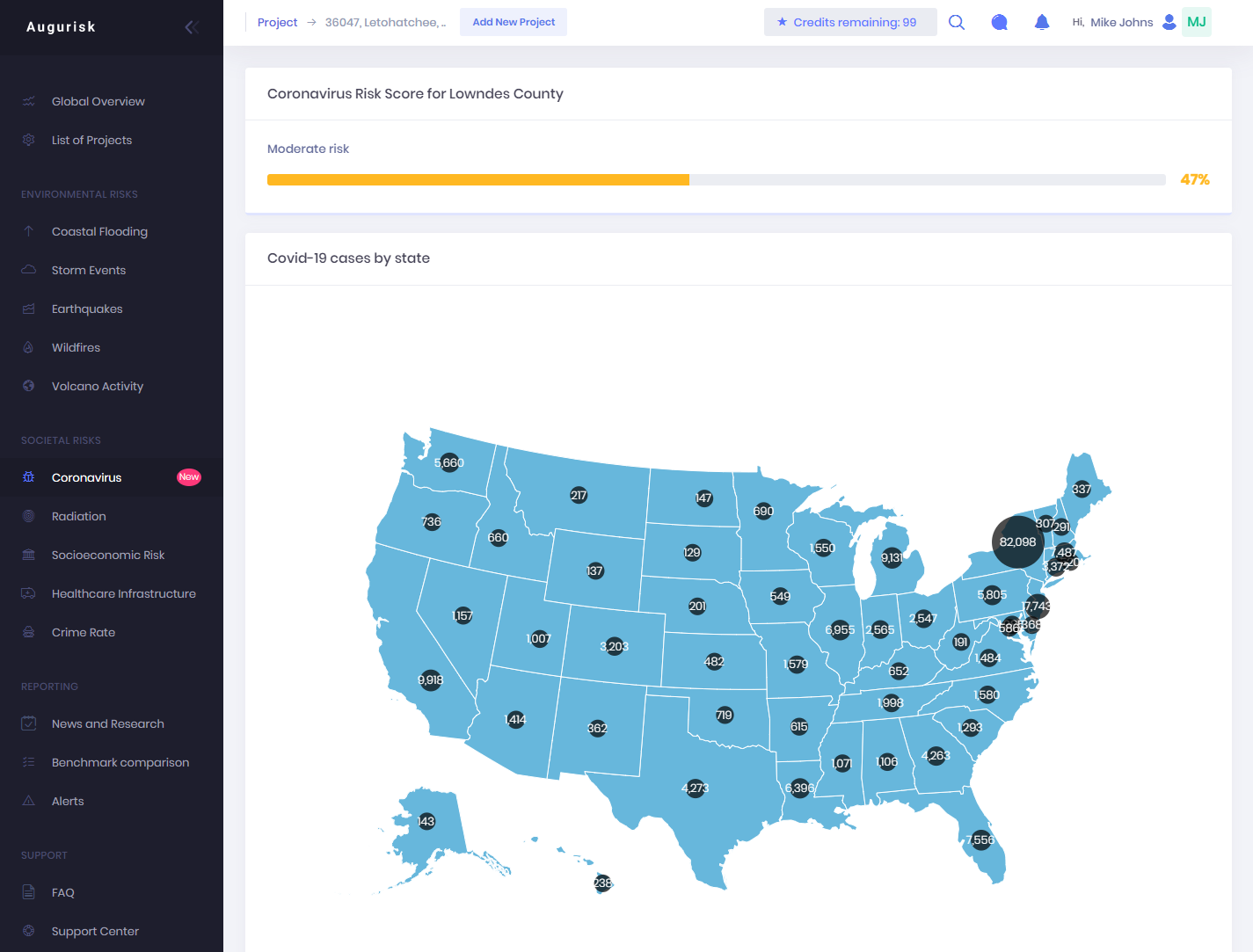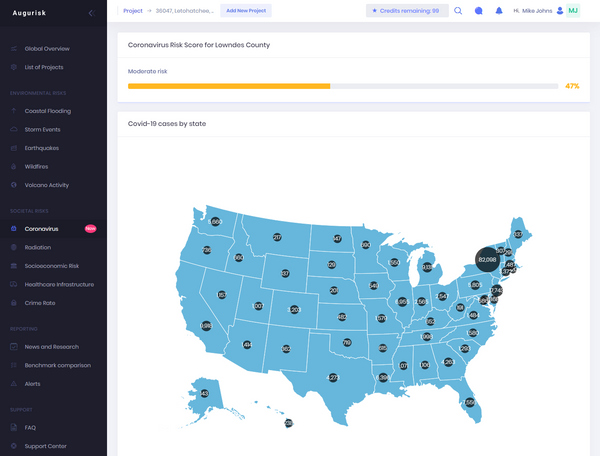 The Covid-19 pandemic has undoubtedly been causing significant havoc to our society and our economy, with nearly a million Coronavirus cases around the world and 50.000 deaths at the time of writing. It is expected to endure for many months, affect millions of people and have serious implications for the global economy.
The Coronavirus is currently not only a major threat, but also the main reason of concern for the American people.
For this reason, Augurisk has implemented a free Coronavirus Risk Exposure Assessment available to all of our users in the US.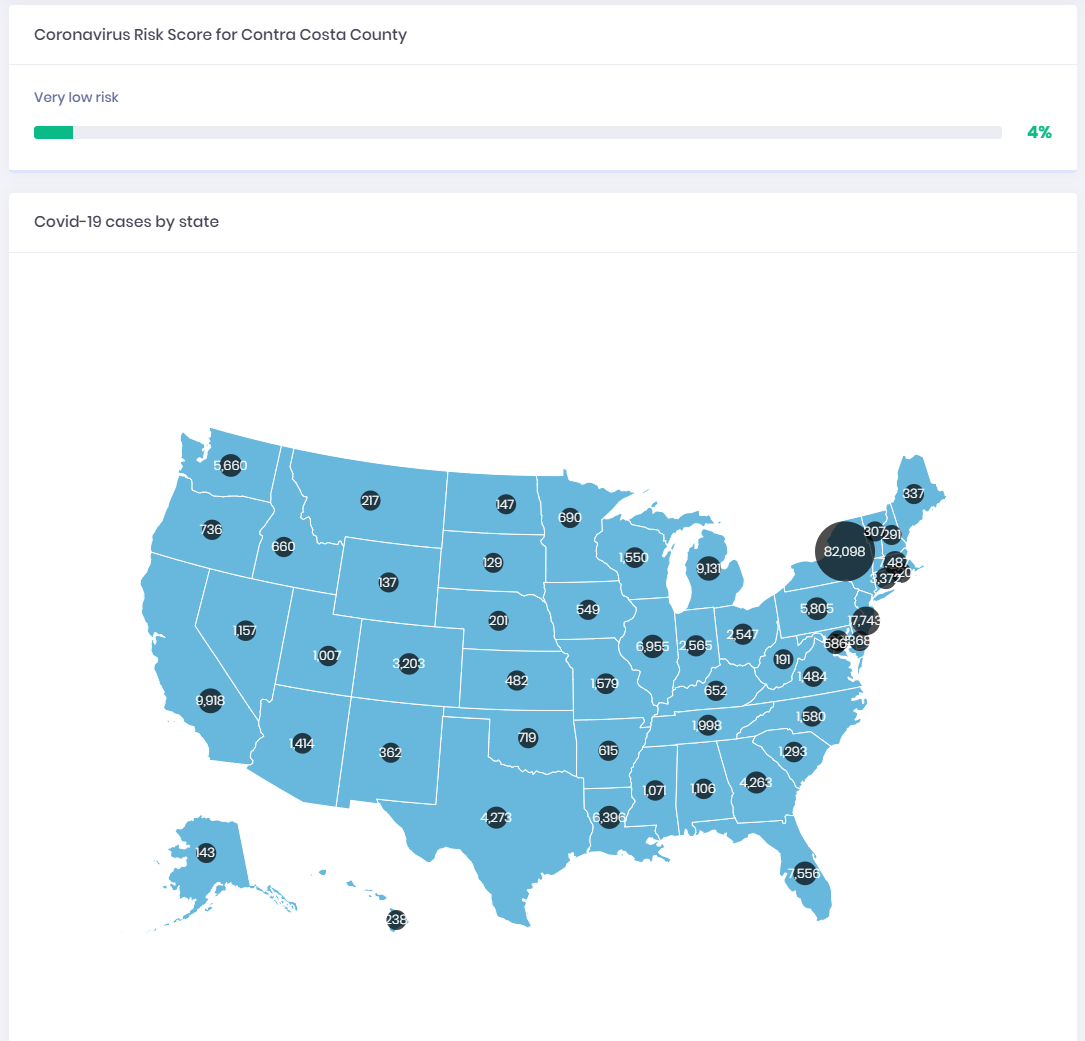 Click here to create a free account at Augurisk.
You will see a new feature "Coronavirus" that will provide you with all the information you need to determine your risk exposure to the virus :
A Risk Score that is calculated based on the number of cases, the lethality rate in your county, as well as the number of available hospital beds in your vicinity
The number of identified cases and declared deaths within all of the states
The comparison of the number of cases in your County, your State and in the Country  
The evolution of cases in your location for the past 10 days
The data and the scores are updated daily.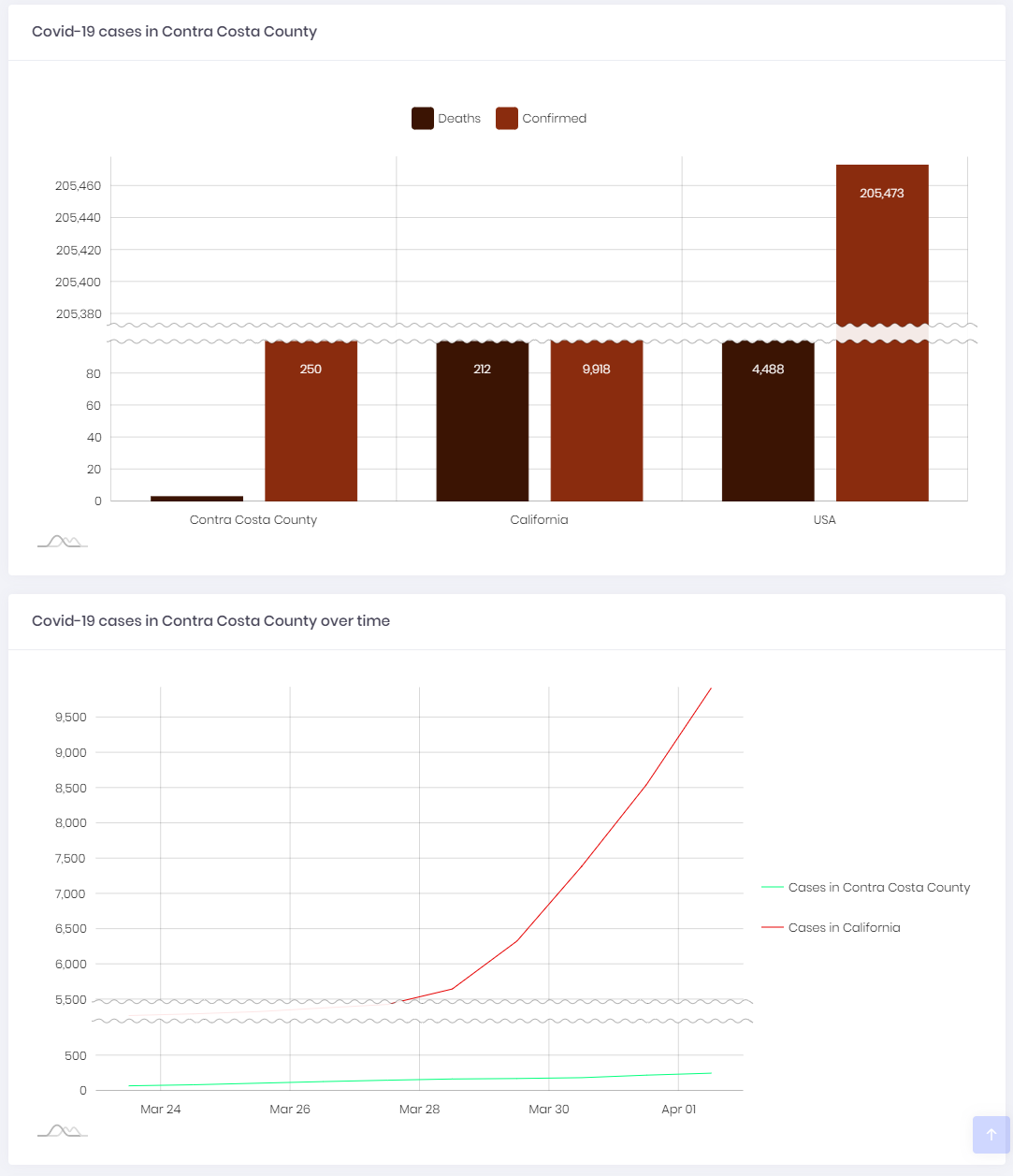 If you're not a user yet, you can get access to your Coronavirus Risk Assessment in three simple steps :
Create your first project by selecting your address
Click on the Coronavirus page
If you have any questions or need help with your Coronavirus Risk Assessment, feel free to contact us.
Augurisk is a risk assessment platform for Climate change, Natural Hazards and Societal Risks. We help people and businesses assess climate risks associated with their properties, so they can better prepare for the future.