Eastland Complex fire: 50 homes destroyed, over 500 evacuated in Texas
Rapid spread of wildfires in Texas, fueled by drought and winds, has damaged dozens of buildings, forced hundreds of residents to evacuate, and killed at least one person.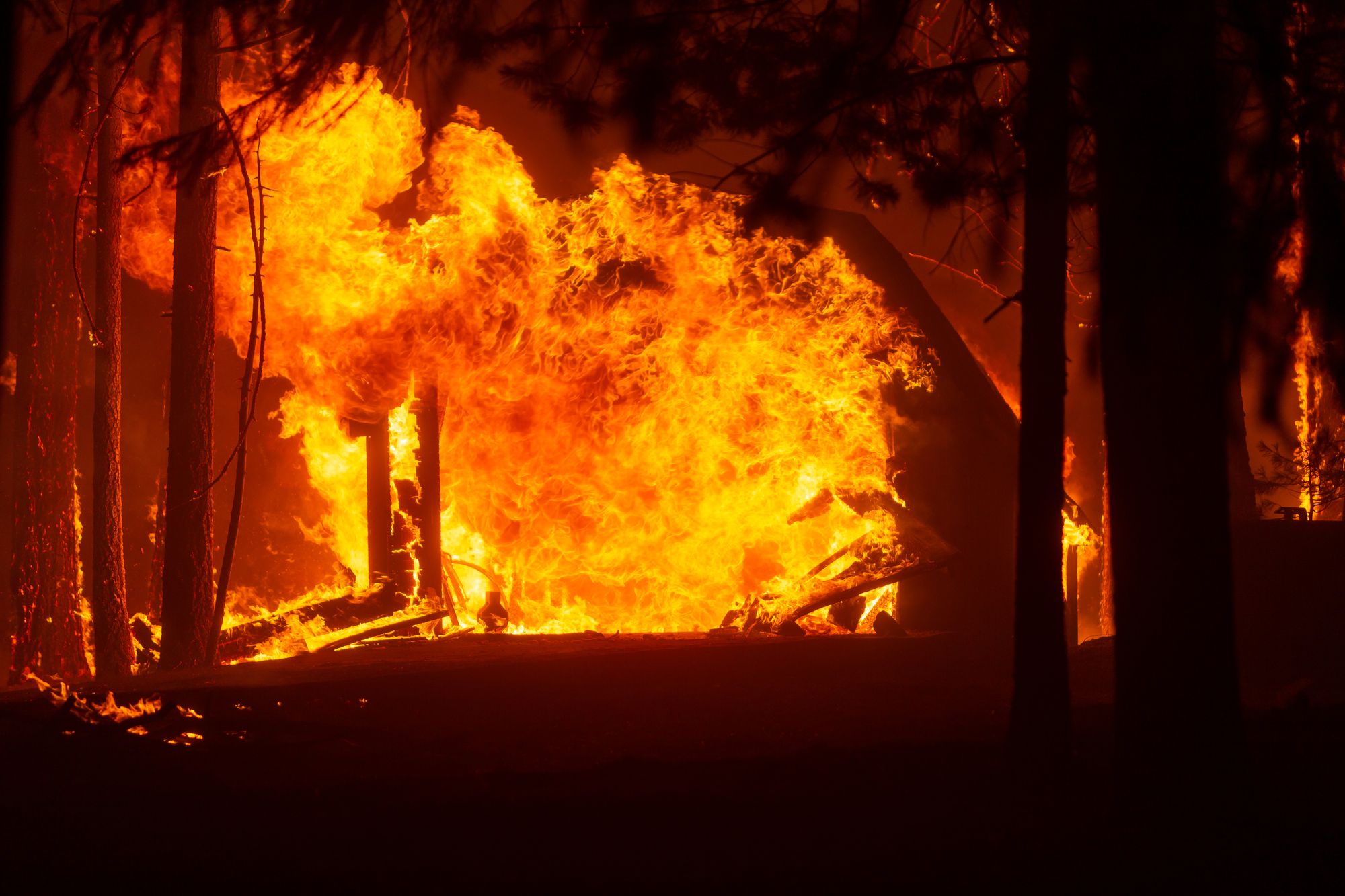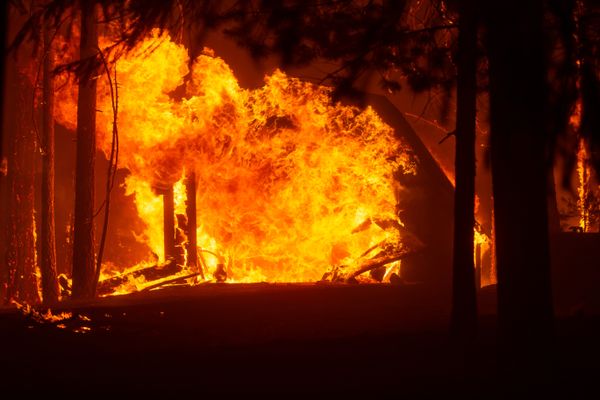 Wildfires in Texas have escalated into a life-threatening disaster, destroying at least 50 homes in Eastland County. Over 50,000 acres have already been burnt, forcing evacuations of hundreds of people 85 miles southwest of the Dallas–Fort Worth metroplex. Residents of Carbon, Lake Leon, Rising Star, and Gorman cities were relocated in the first wave.
Critically dry tall grasses accelerate the rate of wildfire spread, while high winds hamper firefighting crew's work, reports the Forest Service of the state.
On March 18, evacuations were completed in many towns impacted, including Carbon, Lake Leon and Gorman.
Local authorities began the evacuation of residents in parts of Eastland, Brown and Comanche counties of Texas early March 17 in response to a high fire threat, reported by the Storm Prediction Center. Due to extreme fire behavior, many highways were closed. To provide a safe environment for firefighting aircraft, the sky over the disaster area was also temporarily closed for flights.
On March 18, Governor Greg Abbott issued a disaster declaration for 11 Texas counties. This measure allows the state to better help 11 counties affected by the fire. More counties could be added.
Ensuring adequate emergency response
The Eastland Complex fire has already killed one person, namely the Eastland County Sheriff's Office deputy, while performing service duties.
Dozens of properties have been burned, but officials don't know how many exactly. The New York Times reported that the fire destroyed at least 50 homes. The material damage will be estimated after the situation is taken under control. Wildfires significantly affected the cities of Carbon and Ranger.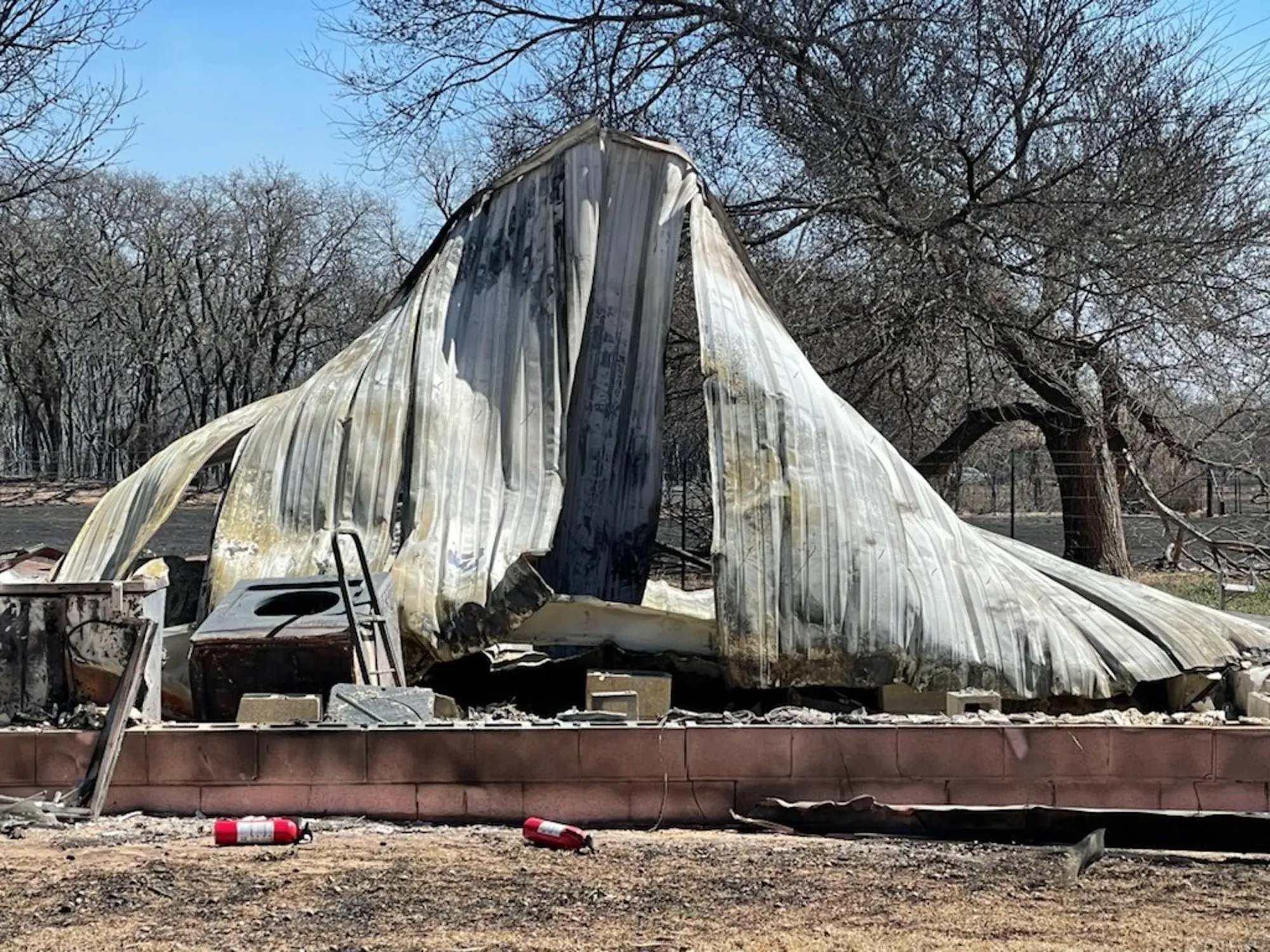 To save local properties, the Texas Forest Service focused on structure protection through containment operations, evacuations and life safety operations. Fire containment efforts involved mechanical equipment to construct trenches or other breaks in the vegetation layer close to the fire's edge, allowing the fire to burn up to and stop by the constructed fire lines.
Rescue services plan to use aviation, including firefighting tanker airplanes, whenever feasible. However, the pace of containment operations is compromised by wind's high velocity. It was reported that hazardous conditions on March 17 made it impossible for the aircraft to take to the air during the whole day.
Change of wind direction adds to the work complexity. The northerly front, which entered the area, created a new head fire on the previous right flank. In Runnels and Coleman counties, the fire escaped containment lines on the east side due to high winds.
As of the early morning of March 19, the firefighters have contained 15% of the Eastland Complex fire. As of March 18, only 4% of the perimeter was contained.
The forest service said on March 18 that it responded to 10 wildfires across the state that had burned more than 52,000 acres. Analysis of the data from the Incident Information System and Texas Forest Service suggests that fields of dry dormant vegetation, thick bush, timber liter, low humidity, no precipitation, and strong northwest winds will continue to stimulate wildfire activity in the Cross Timbers, Rolling Plains and Hill Country regions of Texas through the end of the week. The estimated date of closing the fire perimeter is expected by March 25.
Impact of persistent drought on the wildfire outbursts
The massive wildfire in and around the cities of Carbon, Rising Star, Gorman, De Leon was called the Eastland Complex, which is a combination of multiple fires in Eastland County. Four major wildfires are Kidd (est. 30,000 acres, as of March 18), Wheat Field (est. 5,000 acres), Oak Mott (est. 4,500 acres), and Walling (383 acres). The latter started on March 16, while the other three ignited on March 17. In addition, up to ten smaller fire fronts were detected.
On March 19, these four wildfires grew somewhat bigger, but were contained better: Kidd Fire (est. 34,000, 15% contained); Oak Mott Fire (est. 6,000 acres, 50% contained); Wheat Field Fire (est. 5,000 acres, 25% contained); Walling Fire (383 acres, 100% contained).
As of March 19, the firefighters have contained many fires in Starr County, Reagan County, Sterling County, Archer County. Fortunately, the Walling Fire has been fully contained.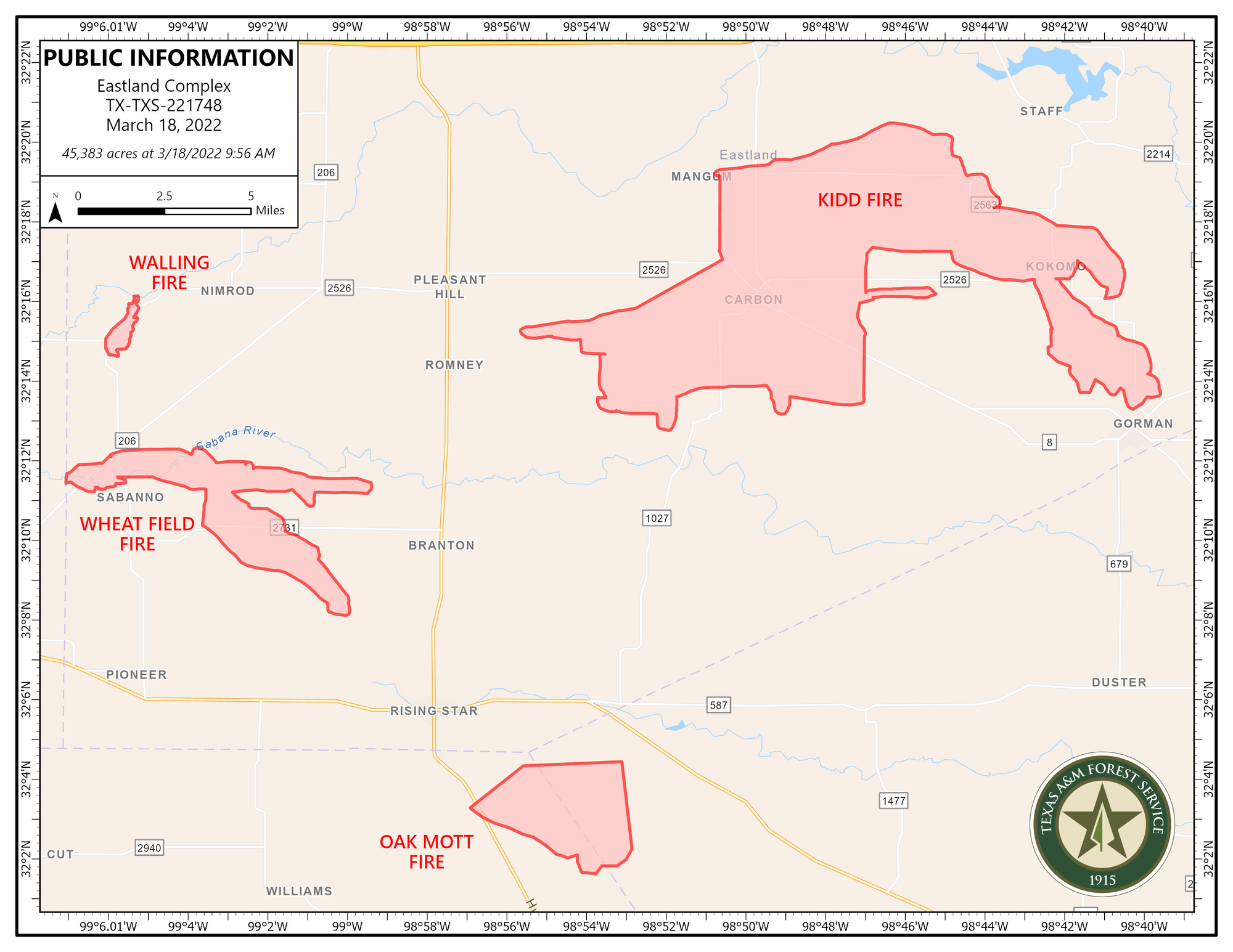 What exactly ignited the fires remains unknown. Yet, according to the US Drought Monitor, drought continued to intensify across central Texas as of March 15. Furthermore, below-normal precipitation has prevailed this week, leading to continued drought degradation and multiplying the load of flammable dehydrated vegetation. Also, group torching in oak and juniper timber was observed, with spotting of embers and flammable material more than a hundred meters away from the active wildfire. This could have further contributed to the rapid fire spread. The current windy weather conditions have only favored prompt fire progress and made it highly resistant to firefighters' suppression efforts.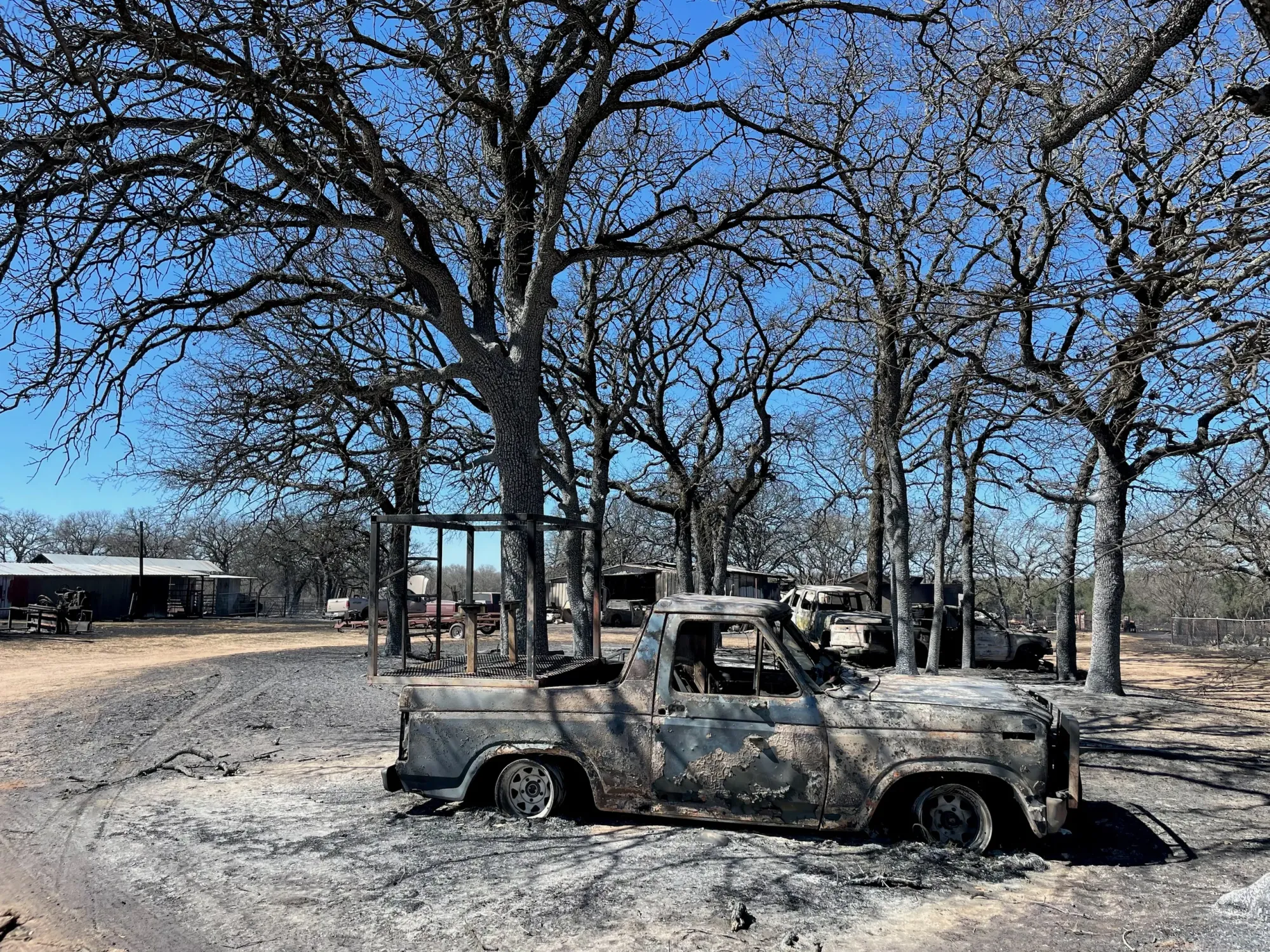 Preparing for the wildfire threat
The Forest Service has continuously monitored the fire environment and made a prior warning about the significant probability of large wildfires. Firefighting staff and suppression equipment were strategically placed across the state to respond quickly. The residents were encouraged to be prepared for evacuation in advance.
To prevent new blazes and reduce risks, residents of the region must take careful precautions to refrain from making bonfires and outdoor welding, turn car engines off in tall grass, and avoid any activities that may provoke fires.
Residents can get an immediate wildfire risk assessment of their properties online using the Augurisk wildfire risk assessment tools.

According to the Augurisk Wildfires risk assessment for Eastland County in Texas, an average 2.13 Fahrenheit degree increase in summer temperature is expected by the two Regional Climate Models (RCMs) selected by our team, which could affect wildfire hazard in the coming decades.
The Augurisk Wildfire Hazard index is defined at the U.S. Census block level. It estimates the potential for wildfire burning in your block - based on historical data and the impact of climate change on the potential for wildfire in the United States. This assessment analyses the average temperature change in summer between 1980-2005 and 2006-2100 extracted from Regional Climate Models (RCMs) from the NA-CORDEX project.
To receive the wildfire risk assessment report for any location in the U.S., follow these steps:
Press Add New Project
Fill in your address
Generate a Risk Audit
Select Wildfires from the environmental risks menu
Receive a detailed risk assessment of your location.
If you have any questions about your wildfire risks, contact the Augurisk team.