Sally will be battering the Southeast US with heavy rains and disastrous flooding over Thursday and Friday (Sep 17 2020 -  Sep 18, 2020).  Rainfall is expected to accelerate by Thursday afternoon until Friday morning on the storm's path.
After pouring four months of rain in just four hours over Florida (30+ inches) and Alabama, rivers have reached dangerous levels, destroying houses, breaking trees, damaging power lines and roads. According to poweroutage.us, 220,000 households have been left without electricity in Florida.
Now Sally is heading through central and the coastal plain region of North Carolina, as well as South-central to South-East Virginia. These areas are considered to have a Moderate Risk of flooding. According to the National Hurricane Center, the probability of rainfall exceeding flash flood guidance is at 30–60% (3-5+ inches and up to 8 inches of rain).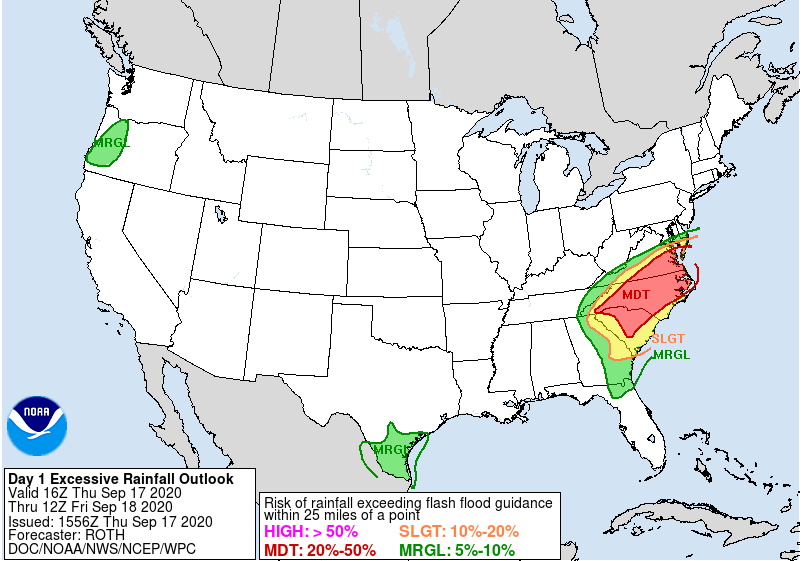 Friday to Saturday, there will be a marginal risk of excessive rainfall across parts of Southeast Virginia and Northeast  North Carolina, with risk of flash flooding to urban areas, which have been hardest hit over the past few weeks.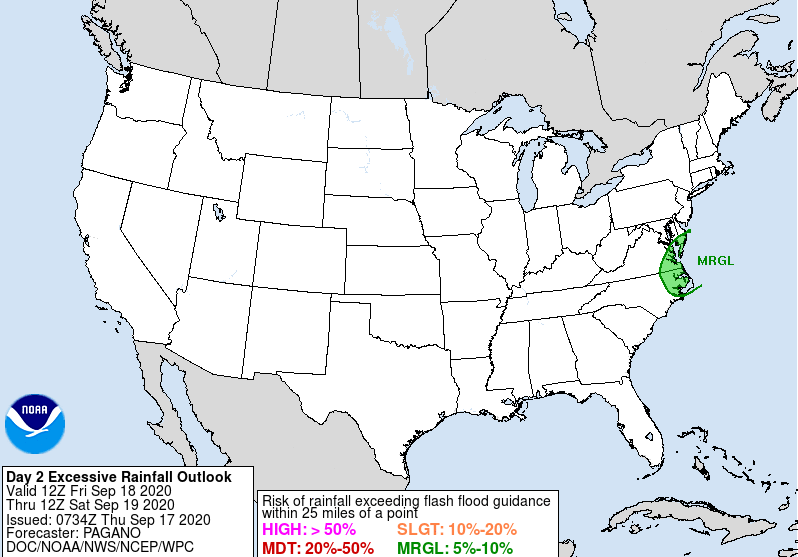 Numerous thunderstorms and rain showers are expected to hit South, Central, and Western Texas on Friday, Sep 18 to Saturday, Sep 19, 2020 . The parts of the region between Dallas and Austin are especially vulnerable to heavy rains and flooding, as they have already received 300% of normal rainfall over the last 2 weeks. Heavy storms can produce two inches of rain per hour.

Interested to know your property's exposure to storm events and coastal flooding? Find out at augurisk.com