How heatwaves affect our health
Extreme heat is very dangerous for human health and wellbeing. As climate change intensifies, heatwaves appear more frequently, causing staggering damage to communities around the world.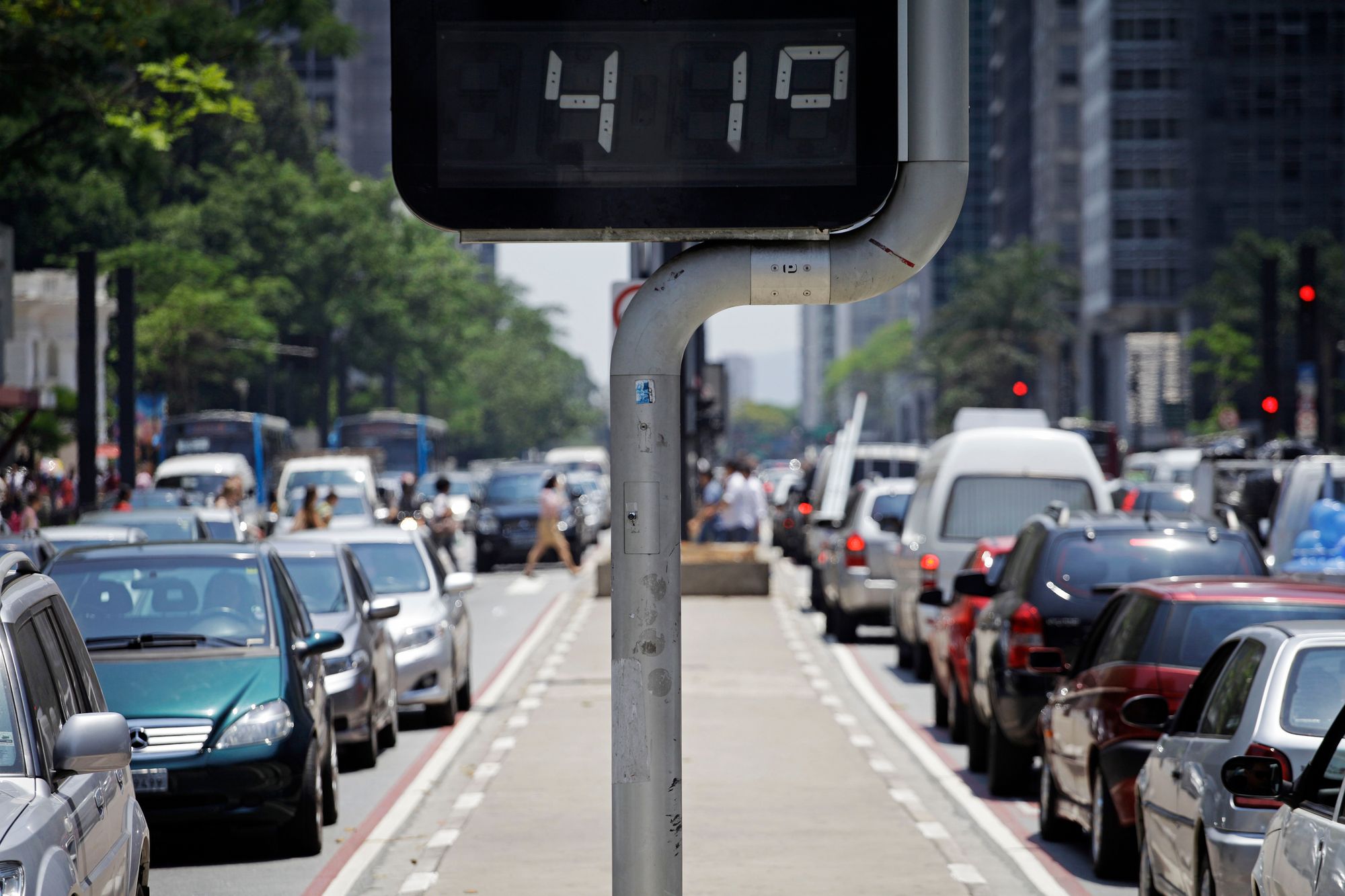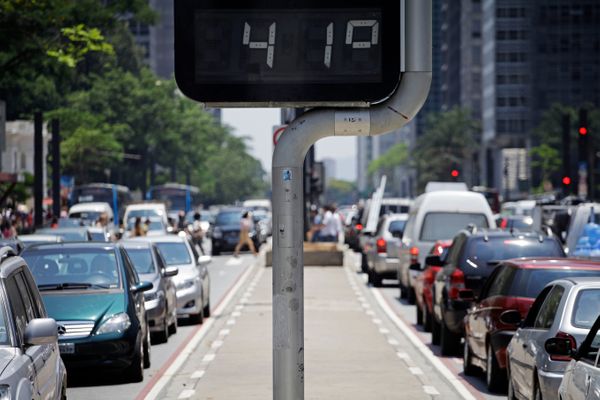 Extreme heat is very dangerous for human health and wellbeing.  As climate change intensifies, heatwaves appear more frequently, causing staggering damage to communities around the world. All the hottest years on record since 1900 have occurred in the last three decades. 9 out of 10 heatwaves with the largest number of deaths happened in the 21st century, costing over 150,000 human lives.
Last summer (2019), Europe has suffered record-breaking temperatures. France was hit with two heatwaves, reaching 45.9 degrees Celsius, resulting in 1,435 deaths. In England,  the summer heatwaves of 2019 caused nearly 900 early deaths, with a total of 3,400 deaths linked to high temperatures in the last four years. In this article, we will discuss the health risks from extreme heat, offer advice on how to stay safe during heatwaves, and what you can do to prevent them.
What are heatwaves?
Heatwaves are sustained periods of unusually hot temperatures above the typical local climate conditions during the hot period of the year. They increase human health risks, morbidity, and mortality, reduce productivity and resource security.
Globally, the numbers, frequency, duration, magnitude, and intensity of heatwaves have been growing exponentially in the last decades. Mainly, due to the increase in greenhouse gases from human activities that trap heat in the atmosphere, altering our climate. According to the U.S. EPA, most greenhouse gas emissions in the United States come from burning fossil fuels for electricity, transportation, and heat. The resulting changes in climate will accelerate the power of heatwaves further in the near future.
The severity of their impacts depends on the interaction between many local factors. Mainly, geographical and weather conditions, humidity and cloud cover, as well as their duration and the time of year.
Urban heat islands
As urbanization continues its rapid expansion around the world, urban communities become more vulnerable to extreme heat. Cities accumulate heat on concrete surfaces, pavement, and glass, creating urban heat islands (UHIs). Built-up areas in the cities tend to become much warmer than the surrounding rural areas. So, city dwellers are more vulnerable to heat hazards. If the global temperatures rise a few degrees more, the cities will suffer from much more extreme heat. Urban heat islands are hard to predict, they can appear and disappear in different times and spaces during various heatwave events. Most Western countries lack adequate infrastructure to cope with extreme heat. Less than 5% of all European houses have air-conditioning and public transport services can be compromised during intense heat. Vulnerable communities who can't afford or access the cooling technologies, face the highest health risks.
Heatwaves and human health
According to the World Health Organization, heatwaves can have wide-ranging impacts on human health. Risks include heat rash, heat exhaustion, respiratory and cardiovascular disease, kidney disorders, mental illness, and potentially deadly heatstroke.
Deaths from cardiovascular and respiratory disease are among the leading causes of death in low- and middle-income countries, which are least equipped to face the heatwave challenges.
Additionally, extreme heat can amplify many existing health conditions, leading to premature death and disability, particularly for high-risk groups. The availability of services and resources necessary to mitigate the risks of heatwaves is a critical factor for how badly people will get affected.
Who is at risk?
With the accelerating climate change, heatwaves will become more common, creating more risks to more people around the world. Elderly people, infants, and young children, pregnant women and fetuses are at high risk of health complications from the heat.
Disabled or homebound people, as well as individuals with chronic health conditions, are also in high-risk groups. Socially disadvantaged and marginalized people like homeless, migrants or refugees can be severely affected too.
Heatwaves can be dangerous for tourists with no acclimatization to hot weather, athletes and outdoor workers. Many people are unable to work in extreme heat or can work only at a reduced rate, so labor productivity falls for many industries. The International Labour Office predicts that by 2030 globally over 2 percent of total working hours can be lost annually due to increased heat.
Dangers for communities
Heatwaves can affect the safety of communities on many levels. Heat stress can impair our mental performance, increasing driving accidents and occupational injuries during extreme heatwaves.
The increased demand for water can limit access to freshwater, compromising water security. Heat puts extra stress on food production, staple crops, and value chains, threatening food security. Heatwaves aggravate air pollution, deteriorating the quality of air, especially in urban areas. All these factors can disrupt the nutrition, hygiene, and healthcare systems in our communities.
How to stay safe during heatwaves
Keep your home cool - make sure it's below 32 °C during the day and 24 °C during the night, especially if you have chronic health conditions, live with infants or people over 60 years.
Stay out of the heat - Don't go outside during the hottest time of the day. Sleep in the coolest room in your home. If it's too hot during the day, spend 2–3 hours in another cool place like an air-conditioned cafe. Seek shade, try to make intense physical activities only in the early morning or evening.
Keep your body fresh and hydrated - Take cold showers or baths, use cold packs, wraps, towels, or sponges to cool down. Drink a lot of water, avoid alcohol, caffeine, and sugar. Eat less, but more often, avoid food high in protein.
If you have chronic health conditions - seek medical advice about additional measures you should take according to your specific health problem. Clarify how your medication can influence your thermoregulation and the fluid balance.
Watch out for symptoms - if you feel dizzy, weak, anxious, experience intense thirst and headache, move to a cooler place, get some rest, drink electrolytes. If the symptoms persist - seek help and consult your doctor.
Offer help to vulnerable people - check if any vulnerable members of your family, friends, neighbors need your assistance or professional support. Pay special attention to elderly and sick people who live alone, visit them daily.
Get first-aid training - take a course to learn how to respond to heat emergencies.
Become a climate activist - join the local climate groups and organizations that fight against climate change.
How to fight heatwaves
We need to urgently introduce efficient mitigation measures to tackle the causes and impacts of heatwaves. Reducing the pollution with greenhouse gas emissions, managing climate risks, and building climate resilience must become our utmost priority.
Governments of countries and cities must work with local communities around the world to develop robust climate mitigation frameworks. To help us prepare for these challenges, the World Health Organization (WHO) and the World Meteorological Organization (WMO) have established a Joint Office for Climate and Health, which released guidance on warning system development for heatwaves.
A number of networks are actively working with communities to introduce risk management practices for extreme heat:
Working with international and local communities helps exchange our knowledge and best practices. We believe that raising public awareness about the dangers of heatwaves will prompt better interventions and investments in climate resilience.
Climate hazard assessment
Augurisk is an innovative platform for assessing risks for climate change, natural hazards, and societal risks. Is your home or business at risk? Augurisk offers a free risk assessment on www.augurisk.com