How to Assess my Wildfire Risk Exposure?
Wildfires are expected to be more frequent as temperatures rise, burning millions of acres every year. Get your Wildfire risk assessment on Augurisk.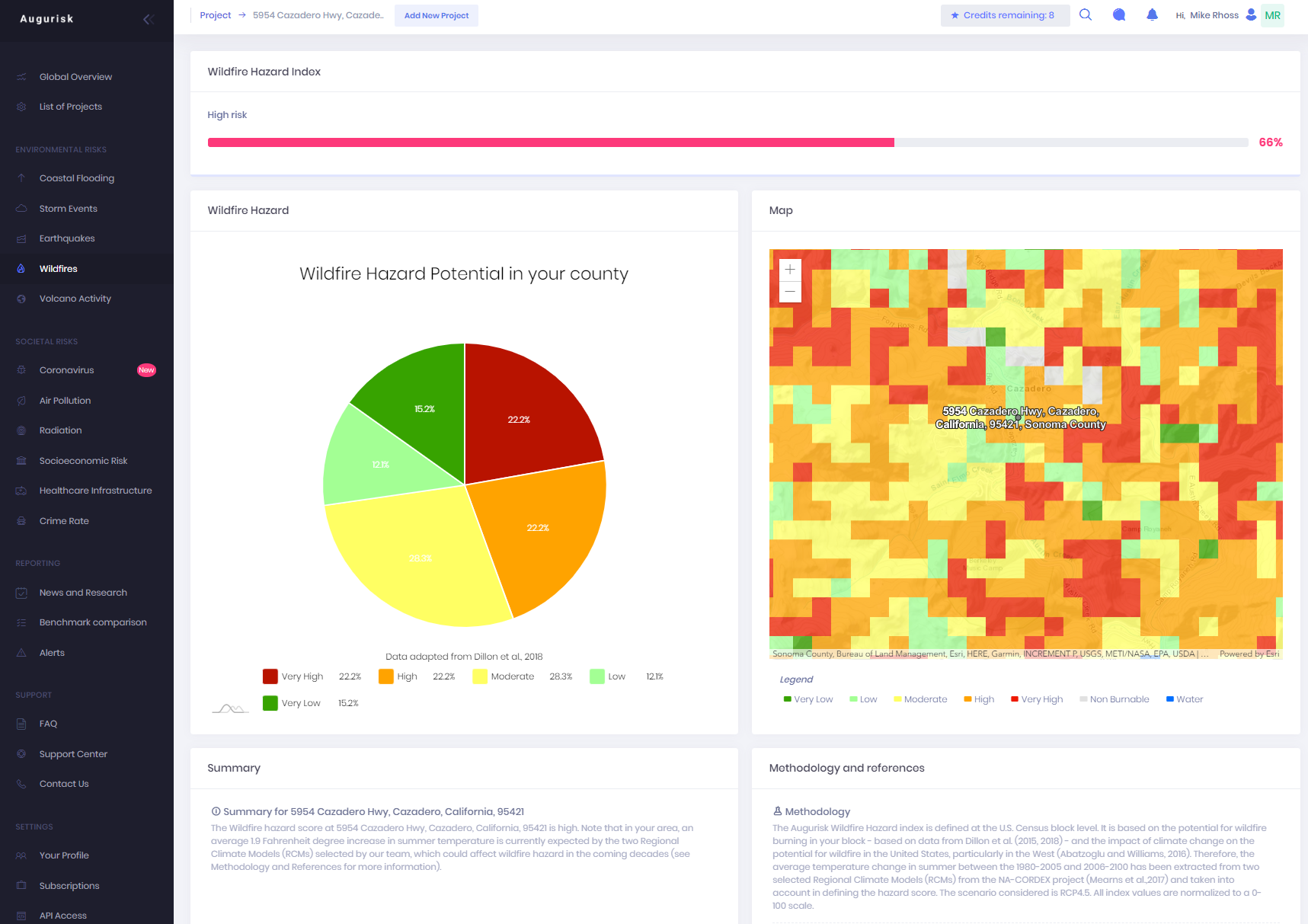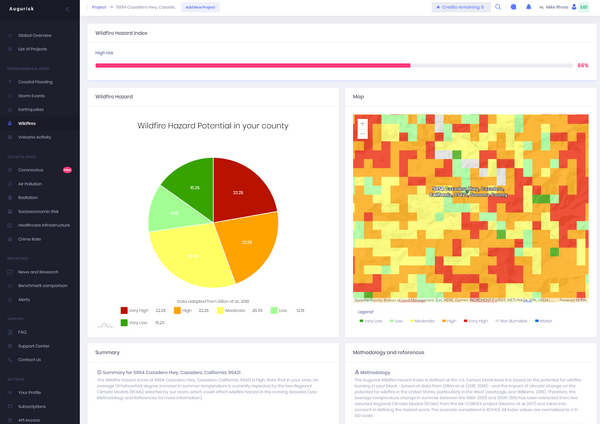 As a result of climate change, vegetation is drier for longer periods because of high temperatures, according to the 2018 National Climate Assessment. The recent devastating wildfires that happened in Australia and California are partly a consequence of the extreme heat.
Although wildfire destruction decreased nationwide in 2019, burning only 2.2 million acres compared to the average of 8.9 million acres during the two previous years, experts from the National Interagency Fire Center believe the U.S. trend in 2019 does not change long-term patterns, and likely resulted from exceptional events such as heavy precipitation.
Augurisk offers a risk assessment platform for Wildfires, as well as 10 other hazards and risks including Storm events, Flooding, Earthquakes, Coronavirus, Air quality, and more. You can create an account by clicking here.
According to the National Interagency Fire Center, the following 15 states have had the most wildfire acreage burned in 2018 :
California:               1,823,153 acres burned
Nevada:                  1,001,966 acres burned
Oregon:                  897,262 acres burned
Oklahoma:              745,097 acres burned
Idaho:                     604,481 acres burned
Texas:                     569,811 acres burned
Colorado:               475,803 acres burned
Utah:                      438,983 acres burned
Washington:          438,833 acres burned
Alaska:                   410,683 acres burned
New Mexico:         382,344 acres burned
Wyoming:             279,242 acres burned
Arizona:               165,356 acres burned
Florida:                138,820 acres burned
Montana:              97,814 acres burned
If you live or intend to move into one of these states, it is important to assess your risk exposure to Wildfires to be prepared.
Here's how to get your Wildfire Risk Assessment on Augurisk in 4 steps:
Create an account on Augurisk by clicking here. Make sure to use a real email as you have to confirm your account.
Click on "Subscriptions" in the menu under settings, to acquire a credit or a subscription.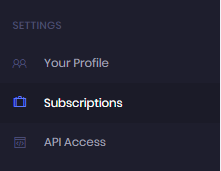 3. Click on Add new project button  

4. Select your home or business address, and click on Generate a project.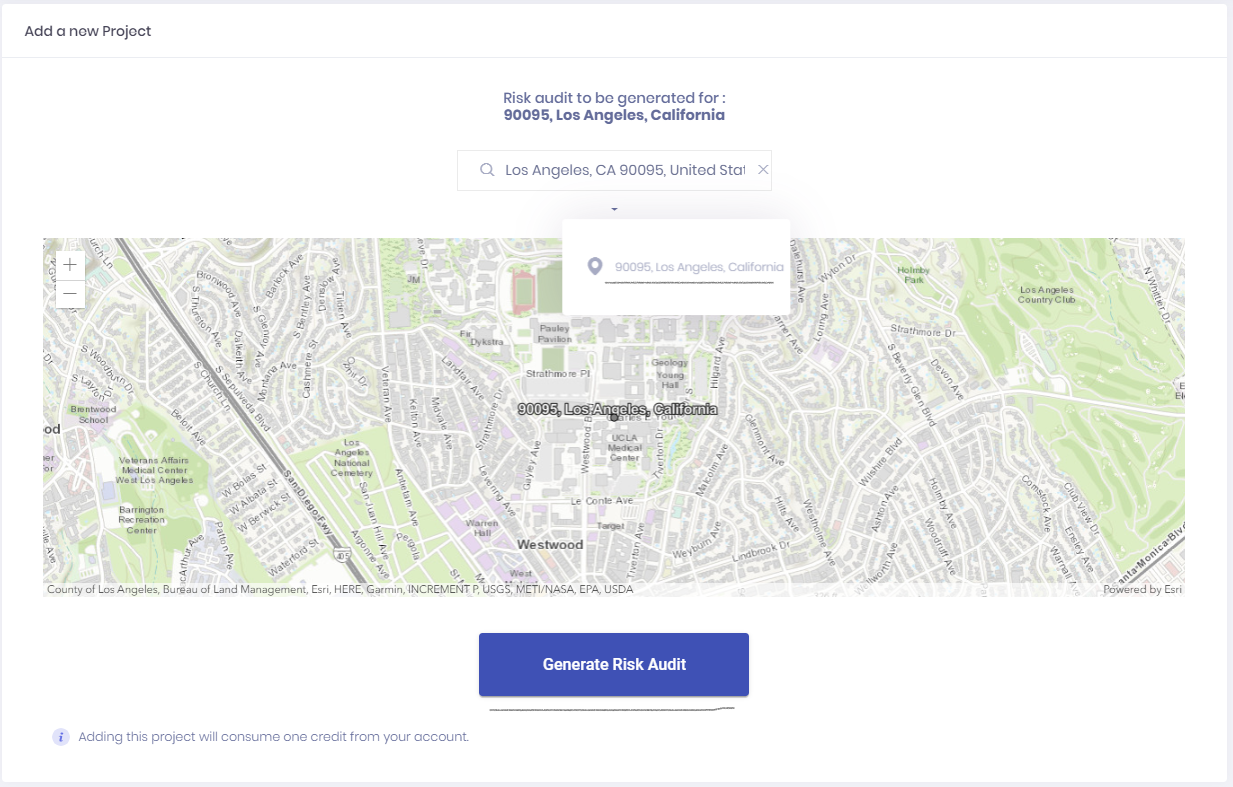 That's it! You will be redirected to the Global Overview page where you will see your Global Risk Score, as well as a summary for your project. Click on "Wildfires" on the menu to access the Wildfire Risk Assessment page.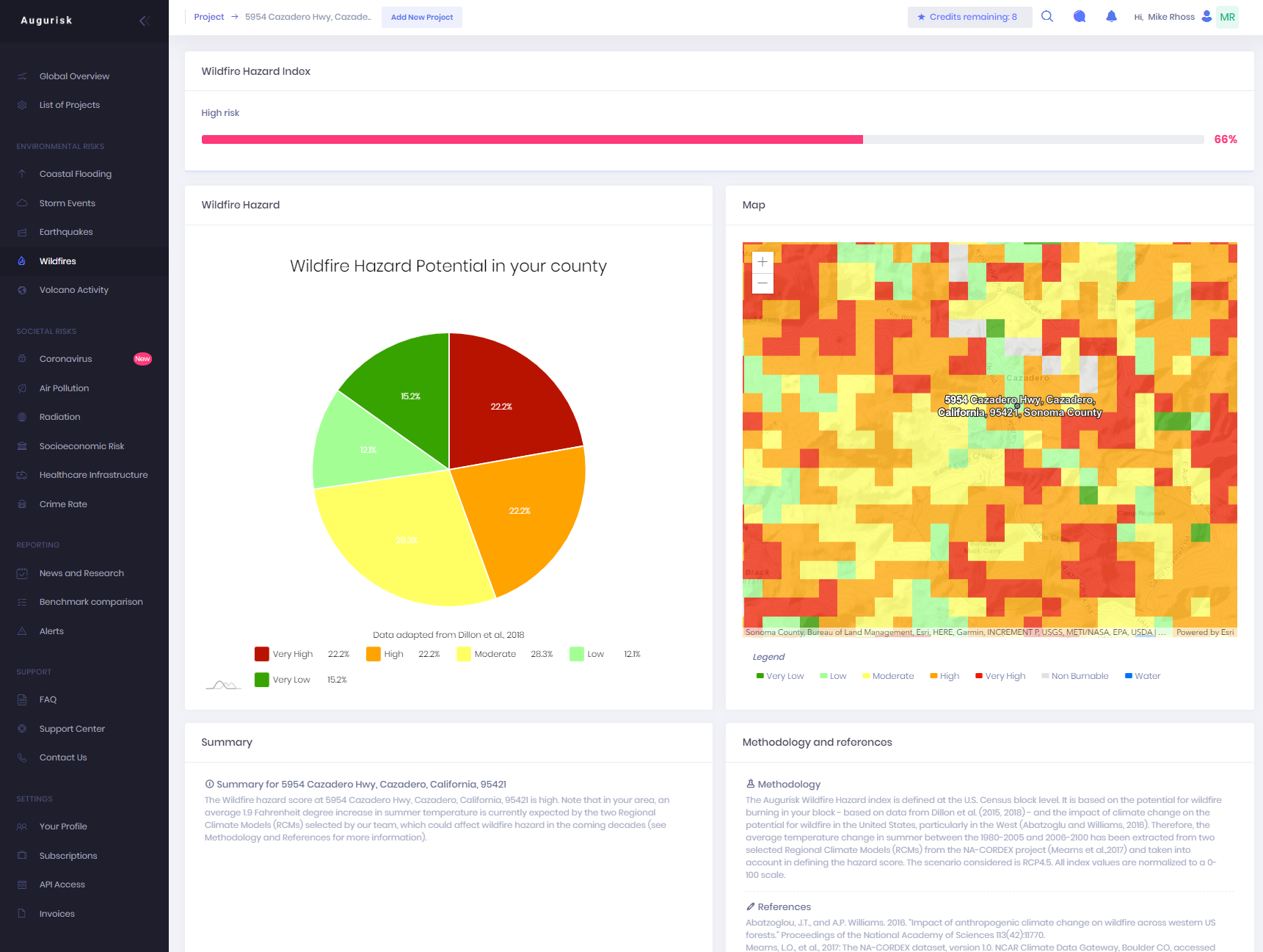 If you see a high level risk, then you should probably take measures to plan for an event of wildfire. Visit the Ready.gov website for more information on how to create your action plan to stay safe during a wildfire.
Augurisk is a risk assessment platform for natural hazards and societal risks. It provides risk assessment for Coastal flooding, Storm events (including Tornadoes and Hurricanes), Wildfires, Earthquakes, Volcano Activity, Coronavirus, Air quality, Nuclear radiation, Health infrastructure and Socioeconomic stability.