The West Coast of Florida was issued a Hurricane Watch as Eta is getting stronger. The winds are expected to reach hurricane strength tonight until early Thursday from Anna Maria island to Yankeetown (November 11-12, 2020).
Residents of the Florida Gulf Coast from Bonita Beach to Suwanee River should brace for strong winds by late Wednesday, and from Suwannee River to Aucilla River on Thursday.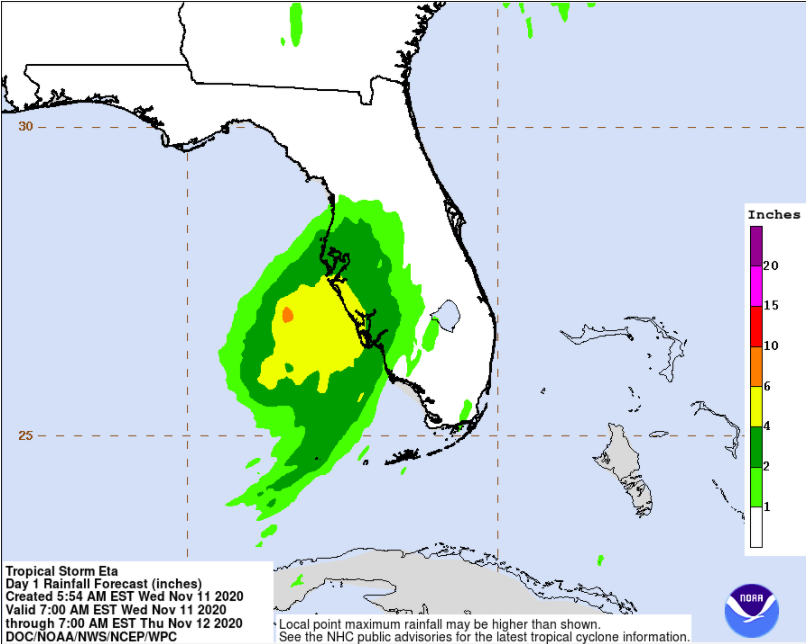 Heavy rainfall will continue to batter South Florida and spread across parts of West and North Florida from Wednesday through Friday. Communities in these areas are at risk of flash and urban flooding.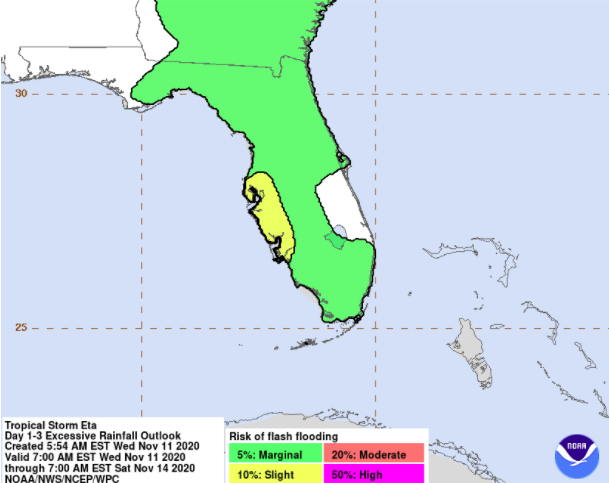 Dangerous storm surge, high tide, massive destructive waves can bring the rising waters inland, flooding significant areas from the shoreline. A Storm Surge Watch is in effect for Bonita Beach to the Steinhatchee River in Florida, including Tampa Bay and Charlotte Harbor.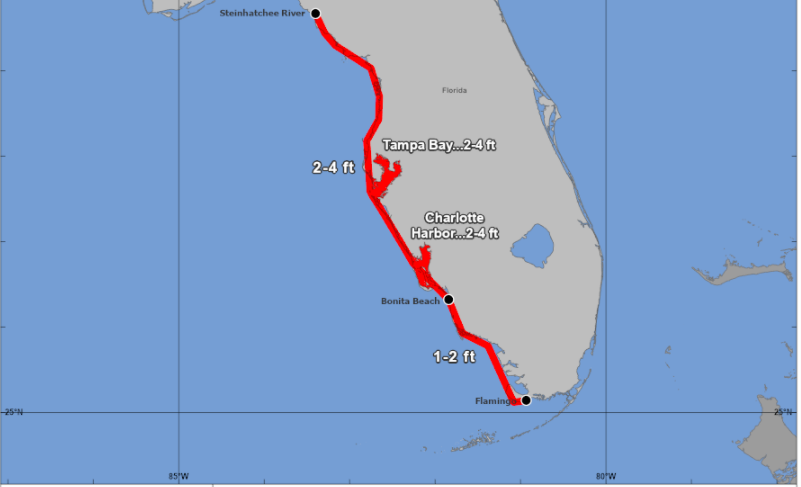 During a Hurricane Watch, you should prepare your home to ensure safety and review your plan for evacuation. Monitor further instructions from your local officials in case a hurricane or tropical storm warning will be issued.
To find out whether your property is at risk from flooding, you can take the Augurisk Risk Assessment for Coastal Flooding and Storm Events.