In Oklahoma, Whispers of Climate Change Action
Despite the growing impacts of climate change in the state, the leaders of Oklahoma still need to commit to fighting against global warming. Instead, they act in the shadows, leaving most of the climate fight heavy lifting to non-governmental organizations.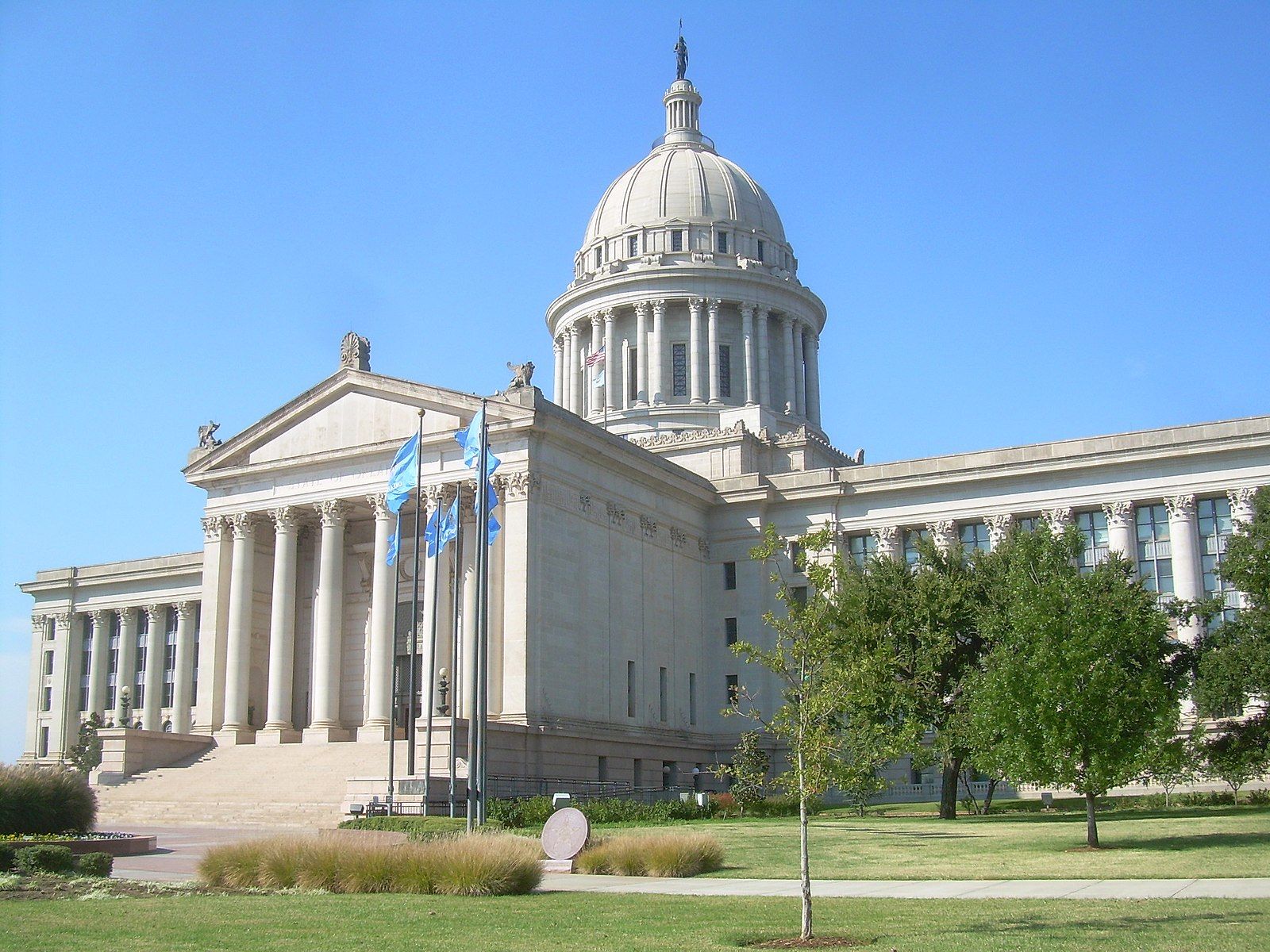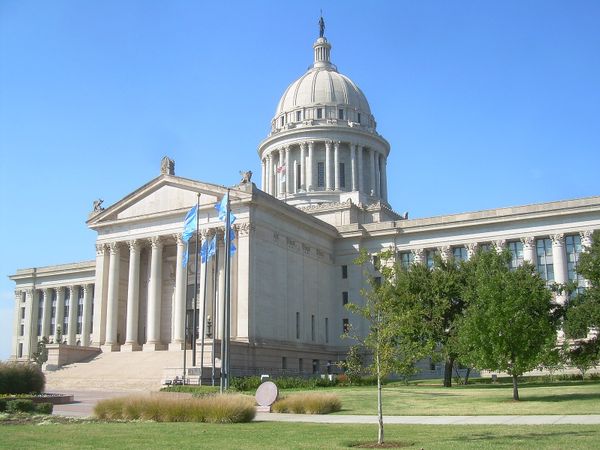 Oklahoma is one of the states that endure hotter days more frequently. Scientists are predicting even higher temperatures as the century advances. Despite the growing impact of climate change in the state, its leaders are yet to acknowledge the need to fight global warming. Instead, they act in the shadows, leaving most of the climate fight heavy lifting to non-governmental organizations.
Climate change is a highly politicized issue in Oklahoma, a state overly dependent on fossil fuels. As the legislation against climate change drags on, private organizations and groups have taken it upon themselves to fight climate change.
The Impacts of Climate Change in Oklahoma
Oklahoma's over-reliance on oil and gas as drivers of its economy means the state has relatively high levels of pollution. Almost a hundred thousand Oklahoma residents live within a half-mile threat radius of at least one of the over 29,000 methane-emitting facilities across the state. New research now shows a clearer connection between fracking activities and poor infants' health.
While Oklahoma relies heavily on oil and natural gas energy sources, more than 70% of the land is under agriculture. In addition to occasional droughts, agriculture and energy demands are straining the state's water sources.
As temperatures rise, evaporation increases, which in turn decreases the water supply. The limited water sources affect the agricultural production and energy generation. As crops and livestock adapt to warmer days and longer growing seasons, productivity takes a dive. Warmer, longer days result in increasing incidents of pest invasion of crops.
The Great Plains of the US have also had their fair share of floods. According to the Department of Energy Management, Northern Oklahoma is especially susceptible to floods when the Arkansas River swells. There have been countless warnings and flood watches issued over the years.
On May 1, 2019, Governor Kevin Stitt declared a state of emergency in 52 of the 77 counties in Oklahoma due to tornadoes, severe storms, flooding, and straight-line winds. The order was amended later that month to include all the 77 counties in the state. Issuing these orders is becoming commonplace in Oklahoma. On October 30, 2020, the governor issued another state of emergency in 47 counties following an October 28th ice storm that left more than 356,000 homes and businesses without electricity.
In addition to aquifer depletion, the floods lead to erosion and nutrient run-off, which have adverse effects on agriculture. According to a report published in 2014 by the National Climate Assessment, communities in the Great Plains are at risk. The sparsely populated, low-income communities face heightened vulnerability to the impacts of climate change. Systems such as communication, infrastructure, housing, and health resources in sparsely populated areas are especially challenging in extreme weather.
Oklahoma recorded one of its worst droughts from November 2, 2010 to May 26, 2015. The southwestern part of the state was one of the worst-hit regions. Five years down the road, this region is still experiencing the harmful effects of the drought.
Combating Climate Change in Oklahoma
Oklahoma, a conservative state, has been passing on renewable energy and climate change mandates. This comes at a time when climate change is deemed a political landmine in this fossil fuel-reliant state.
Oklahoma's leaders are working towards a more resilient state, though they would hardly acknowledge this in a way that shines a light on climate change. The South Central state gets more than 40% of its electricity generated from wind energy.
As the political leaders in Oklahoma tiptoe the climate change conversation, non-political institutions across the state have made public their positions on climate change, becoming the leading proponents of this conversation. One such institution is CSS Partners, an organization co-founded by Tyler Powel, who was once the Deputy Secretary of Environment in Oklahoma.
During Powel's time, climate change wasn't the hot policy issue it is now. However, that did not stop him from preparing for whatever the weather in the future would throw at the state. According to Powell, the citizen input was instrumental in the development of the Water by 2060 Plan. This plan details the steps that the state should take to use the same or less fresh water in 2060 compared to what was used in 2012.
Oklahoma's Secretary of Energy and Environment, Ken Wagner, affirms the state's commitment to increasing the output of renewable energy sources. He states it is achievable without aggressively pushing for regulatory or legislative changes.
100 cities and towns across the country have committed to transitioning to 100% renewable energy by 2035. So far, nine states, along with Puerto Rico and the District of Columbia, have put in place policies for a 100% clean future by or before 2050.
In comparison, Oklahoma seems like it still has some work to do to fight climate change openly. As numbers of wildfires, droughts, and hot days increases, the state will need to work faster on resilience programs.
The Executive Director of the Sierra Club Oklahoma Chapter, Johnson Bridgewaters, is pushing for the state's commitment to boost its solar industry. He is proposing that the state issue tax credits and seek other avenues to raise money for developing the state's solar industry.
Gov Kevin Stitt deliberately avoided using the term climate change in a public address due to the politics around it. However, he did acknowledge the state was producing its low-emissions energy from wind and natural gas.
That said, the governor was quick to allege that other states are promoting heavy-handed policies bound to kill a lot of jobs. Contrasting his state's approach to most other states, Mr. Stitt claimed that Oklahoma's low emission energy sources are already working without job-killing mandates.
Private Organizations in Oklahoma Champion the Fight Against Climate Change
Citizens' Climate Lobby is an advocacy organization whose aim is to empower communities. This nonprofit, nonpartisan group is working on the Carbon Fee and Dividend legislation. The policy is geared towards reducing emissions in addition to supporting small businesses and creating jobs.
The Nature Conservancy, also a non-profit organization, is working with landowners to preserve what is left of the Prairie Preserve. The once-massive 170-million-acre grassland, Prairie Preserve, stretched across 14 states, with about 39,650 acres in Oklahoma.
As there's only less than 4% of the preserve left, communities, ranchers and environmentalists have come together to preserve the grasslands.  This massive grassland is vital in fighting climate change as each acre captures up to 4 metric tons of carbon annually in Oklahoma. According to the EPA, this carbon is equal to what three million cars would produce.
The National Youth Committee (NYC) strike demands legislation against climate change in Oklahoma. The Youth Senate Strike is part of NYC. Youths from across the state rallied to the State Capitol to raise awareness of the growing climate change and its impacts.
Conclusion
Oklahoma isn't working as aggressively as other states when it comes to passing climate change laws. However, the efforts of the state's leadership are geared towards renewable energy and low emissions. Discussions around expanding renewable energy sources like wind power, solar energy, and exploring other clean energy sources are taking over. Oklahoma is well on its way to lower emissions, albeit with little acknowledgement of climate change.
Augurisk is a