80 million Americans at Risk of Floods on Labor Day
Over 80 million people in 20 states remain under flash flood watches and warnings on Labor Day in the U.S.A.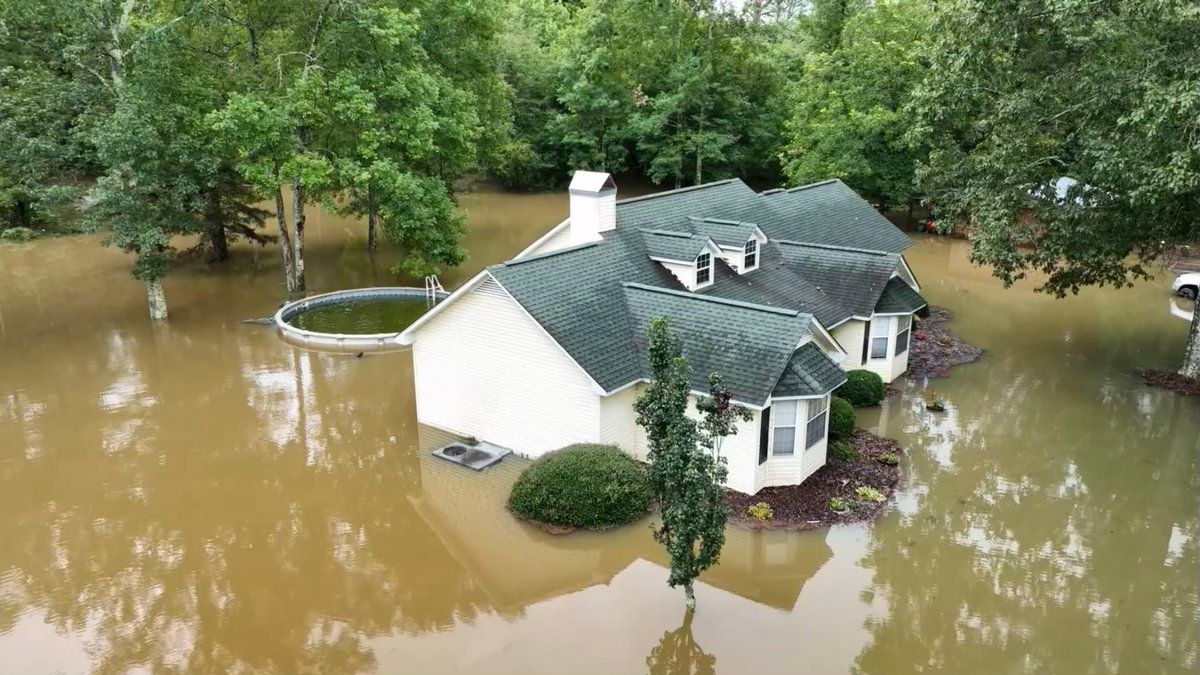 Excessive rains and thunderstorms are expected to bring multiple flash floods across 20 states on Labor Day. Over 80 million people in the U.S. remain under flash flood watches and flood warnings from southern New England to the southern Appalachians.  
Communities from the Northeast to the Gulf Coast must prepare for heavy rains and possible flash floods. Northeast Pennsylvania expects a Moderate Risk (level 3/4) of Excessive Rainfall.
Heavy rainfall will affect the southern facing ridges of the Appalachians in Northeast Georgia, western Upstate South Carolina, and western North Carolina. Rains may accelerate flash flooding, especially in areas already affected by heavy rainfall over the weekend.
Excessive runoff can intensify flooding of rivers, creeks, streams, and other low-lying and flood-prone locations.
Parts of southern New England, currently suffering from severe and extreme drought conditions, are expected to get several inches of intense rainfall, which can trigger flash flooding despite the drought.
The Ohio/Tennessee Valley and southern Appalachians are also under the threat of intense rainfall.  
Far South Texas and the central/western Gulf Coast may experience tropical downpours.
Rainfall of more than five inches increases the risks of landslides and rockslides. People living on mountainsides or in coves at the base of a mountain, especially near streams, must be ready to evacuate in advance of the storm or as quickly as possible in case of rising water, moving earth, or rocks threat. During heavy rainfall, communities are advised to postpone their travel along mountain roads.
Stay safe during floods
To determine whether your property is at risk of flood damage, you can make an instant Flood Risk Assessment with Augurisk:
Press Add New Project
Fill in your address
Generate a Risk Audit
Select Flood among the environmental risks
Check the Flood Hazard Index for your property
7.  Review the Flood Risk map for your area
8.  Check the Frequent Floods map
9.  If you live by the coast, consider the elevation and expected sea level rise for your area by 2050 based on NOAA's Intermediate-High Scenario.
10. Review the risk score ranking for your property in the US

If you have any questions, contact Augurisk. Stay safe!