How to Comply with the New York Flood Risk Disclosure Law in Residential Leases
Starting June 21, 2023, landlords in the New York state are required to disclose flood risk information for lease agreements. This article provides easy guidance for verifying your property flood risks.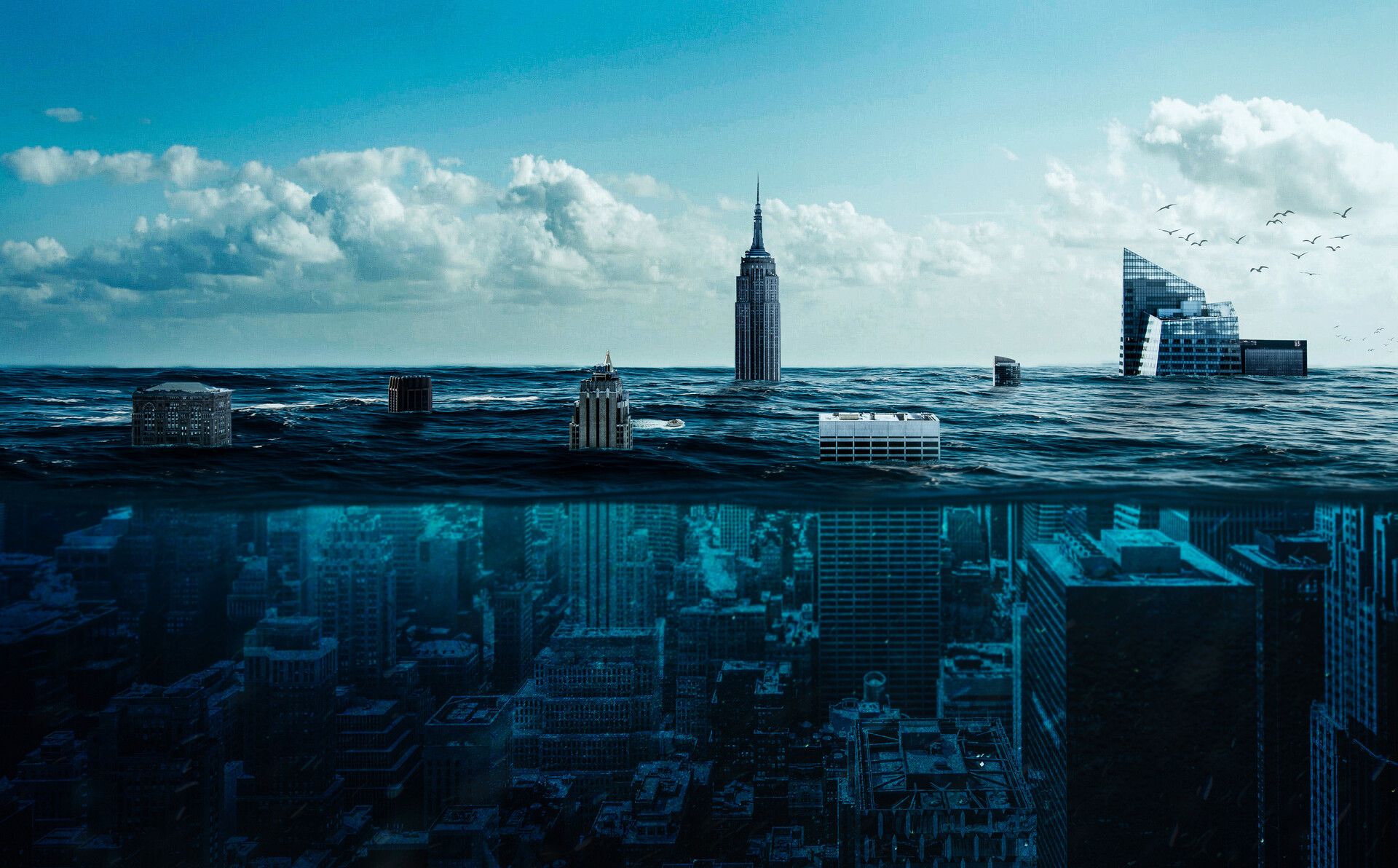 Effective June 21, 2023, New York's Real Property Law will implement Section 231-b, a groundbreaking provision that aims to provide greater transparency to renters regarding flood risk and history associated with their leased premises.
This new law mandates that all residential leases in the state must include specific information about flood risk, as well as notify tenants about the availability of flood insurance through the Federal Emergency Management Agency (FEMA).
The primary objective of this flood risk "right to know" provision is to ensure that tenants have access to essential information that allows them to make informed decisions about the safety and suitability of their rental properties. By including specific notices in every residential lease, the legislation seeks to address the following flood-related details:
(a) Identification of FEMA Designated Floodplain: Leases must disclose whether any or all parts of the premises are situated within a floodplain designated by FEMA. This information is crucial, as it highlights areas prone to flooding and associated risks.
(b) Special Flood Hazard Area (SFHA) Identification: The lease must indicate whether any or all parts of the premises fall within the Special Flood Hazard Area or 100-year floodplain, as defined by FEMA's current Flood Insurance Rate Maps for the relevant location. The SFHA designation identifies areas with a high probability of flooding.
(c) Moderate Risk Flood Hazard Area Identification: The lease should specify whether any or all parts of the premises are located within the Moderate Risk Flood Hazard Area or 500-year floodplain, as determined by FEMA's current Flood Insurance Rate Maps for the leased premises' area. This information highlights areas with a lower but still significant risk of flooding.
(d) Prior Flood Damage Disclosure: Landlords must disclose any known instances of previous flood damage to the leased premises due to natural flood events, including heavy rainfall, coastal storm surge, tidal inundation, or river overflow. The disclosure should include details regarding the nature of the damage incurred.
The introduction of this flood risk disclosure law in residential leases is a result of a bill signed by Governor Kathy Hochul last year. The bill aims to enhance transparency for renters and enable them to make informed decisions about the properties they lease.
Notice on flood insurance
In addition to flood risk disclosure, the new law requires that every residential lease includes a mandatory notice to tenants regarding the availability of flood insurance through FEMA. The notice must inform tenants that flood insurance is available to renters through FEMA's National Flood Insurance Program (NFIP) and emphasize that a standard renter's insurance policy typically does not cover flood damage. Tenants are encouraged to review their policies to determine whether they are adequately covered.
The importance of this disclosure requirement is particularly evident in New York City, where approximately two-thirds of households are renters, and housing developments in flood-prone areas continue to be constructed. By providing comprehensive flood risk information and promoting the availability of flood insurance, this legislation aims to protect tenants and create a safer rental environment.
The costs of flood damage are rising
Flooding concerns associated with climate change could potentially disrupt rental and housing markets nationwide. Recent reports highlight the economic impact of floods, with homes in vulnerable areas overvalued by an estimated $120 billion to $237 billion, according to research published in the Nature Climate Change journal. Another study by Climate Central concluded that sea-level rise could result in the full or partial flooding of approximately $34 billion worth of coastal real estate over a 30-year mortgage.
These findings underscore the urgent need for comprehensive flood risk disclosure measures and proactive approaches to address the impacts of climate change. By implementing the new flood risk disclosure law, New York takes a significant step towards creating a more transparent and resilient rental market that prioritizes tenant safety and informed decision-making.
How to assess the flood risks to your property
To determine whether your property is at risk of flood damage, you can make an instant Flood Risk Assessment with Augurisk.
Follow these 12 easy steps:
Press Add New Project.
Fill in your address.
Generate a Risk Audit.
Select Flood among the environmental risks.
Check the Flood Hazard Index for your property:
7.  Explore the Flood Risk Assessment Details to see if the property is located in the FEMA Flood Zone, and whether mandatory insurance is required:
8. Review the Flood Risk map for your area:
9. Check the Frequent Floods map:
10. If your property is located on the coast, consider the elevation and expected sea level rise for your area by 2050:
11. Review the risk score ranking for your property in the US:
12. For professional assistance with your flood risk assessment, contact Augurisk.