California's Oak Fire: 72 buildings destroyed, 1,138 structures under threat
Oak Fire, the largest wildfire in California this year, has burned 18,715 acres, destroyed 72 structures, and threatened over a thousand more households, as of July 27, 2022.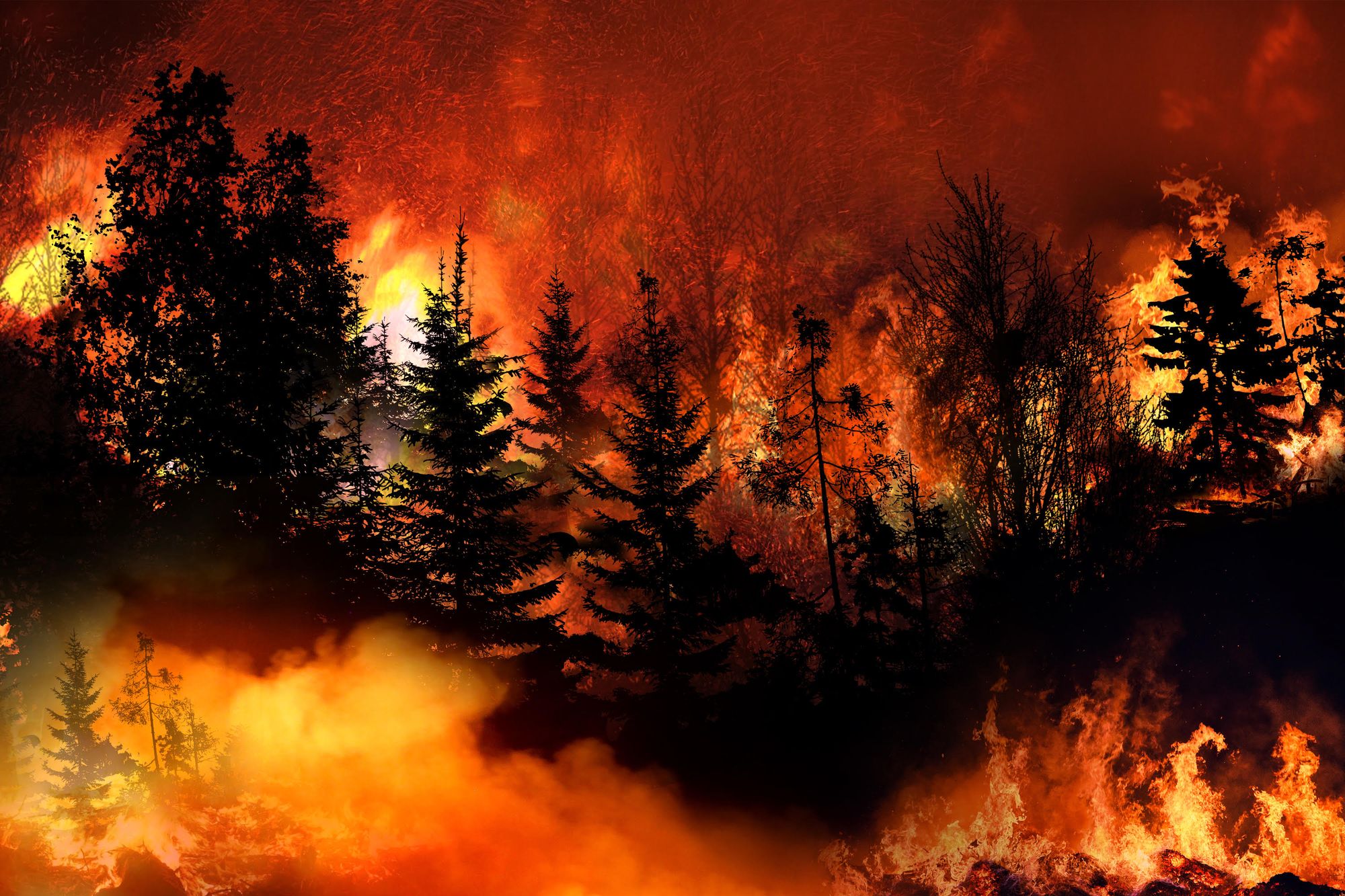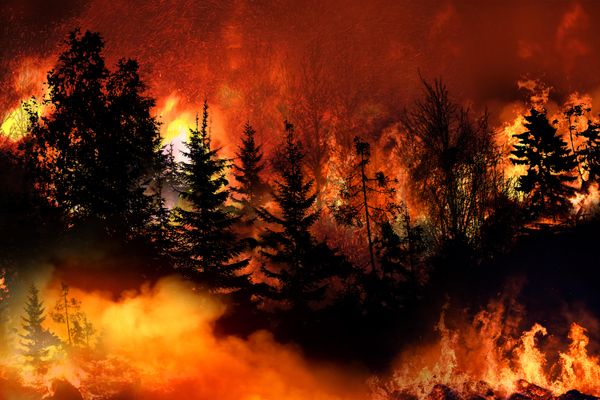 The Oak Fire raging near the Yosemite National Park in California has destroyed 74 residential, commercial and other buildings, damaging another 9.  At least 1,138 structures remain threatened by the wildfire, according to Cal Fire.
Over 18,715 acres have been burned so far, and only 32% contained, as of July 27, 2022. The fire grew 628 acres overnight, creating poor visibility for firefighters from dense smoke. Yet, the firefighting crews managed to increase containment lines around the fire perimeter.
In total, 3,154 personnel were battling the fire, deploying 22 helicopters, 286 fire engines, 94 bulldozers, and 68 water tenders, the Cal Fire reports.‌
‌‌‌
Exceptional drought
The rapid spread of the fire is fueled by persistent drought, critically dry fuels, and tree mortality. The U.S. Drought Monitor estimates 90% of Mariposa and Madera counties are enduring "exceptional" drought. This is the most severe category on the drought scale, which puts the area at severe risk of wildfires and can trigger exceptional and widespread crop and pasture losses. Exceptional drought also often leads to water emergencies due to shortages of water in wells, reservoirs, and streams.
The NASA image of the Oak Fire below highlights the brown landscape parched by drought. ‌
‌According to the Augurisk drought assessment, Mariposa County was abnormally dry for 651 weeks between January 1st, 2000 and July 1st, 2021. This equals 30.3 weeks per year on average. It was affected by a Moderate Drought for 464 weeks in total. Severe droughts occurred during 336 weeks.
Smoke Outlook
In the Central Sierra Oak Fire area, the forecast of smoke conditions is Good to Very Unhealthy.
Most smoke impacts are expected to affect the neighboring Midpines, Mariposa, and Bootjack. Oakhurst is expected to have Moderate smoke conditions, but the air quality could further degrade in the evening. Meanwhile, Mammoth Lakes, Lee Vining, and Bridgeport are expected to maintain Good air quality all day.
Wildfire health and safety tips
To estimate the risk of drought, wildfire, and air pollution for any location in the US, follow these steps:
Press Add New Project
Fill in your address
Generate a Risk Audit
Select Wildfires from the Environmental Risks menu
Receive a detailed wildfire hazard assessment for your location
Review the Wildfire Hazard Index for your location‌
‌‌
8.  Analyze the Hazard Potential map for your address and determine the level of risk for your address‌
9.  Check the drought risk for your location:
Select Drought from the Environmental Risks menu
Review your Drought Hazard Score‌
Review the Water Stress Levels map for your area.‌
10. Check the air quality for your location:
Go to the Societal Risks menu and select Air Pollution
Review the Air Pollution Hazard Index
Review the Current Air Quality Index map and determine the level of air pollution for your location.‌
11.  Sign up for emergency alert notifications. Mariposa County – MSOAlert.com
12.  Review the evacuation map for Mariposa County: ArcGIS Web Application‌
‌
If you need help with your risk assessment, contact Augurisk.
‌