The cost of California wildfires and the insurance crisis
Wildfire infernos cause massive damage to properties in California, making it challenging for residents exposed to wildfire risks to find adequate insurance. What can they do?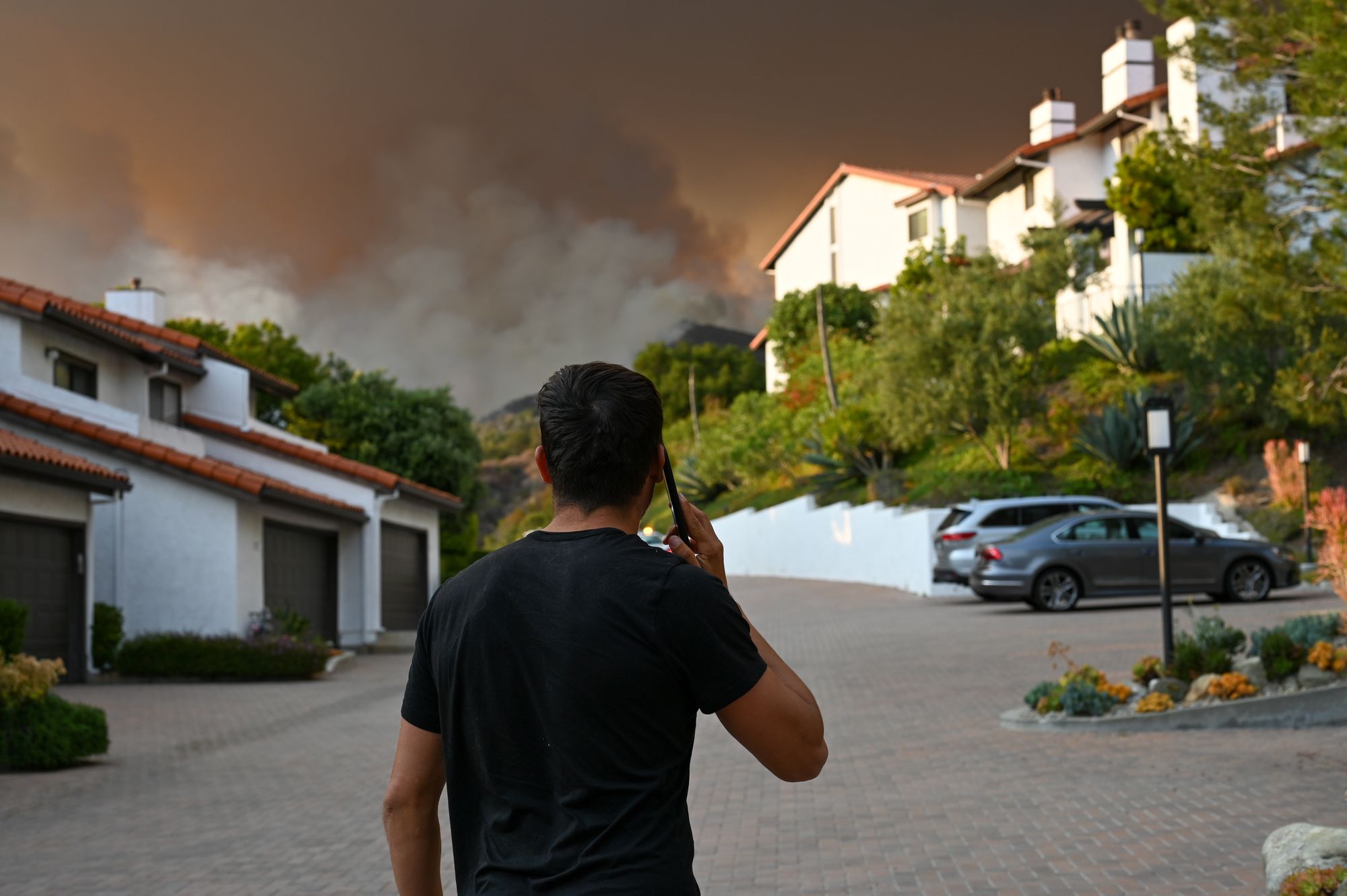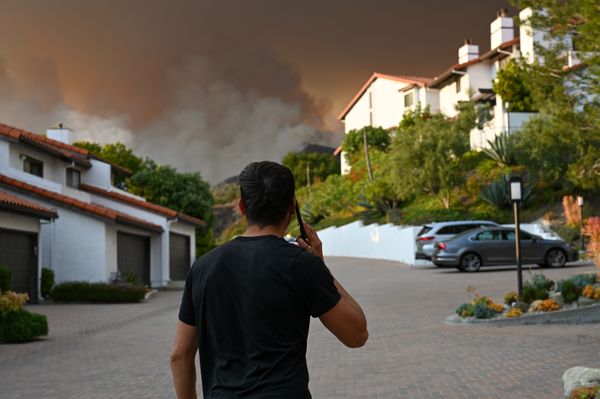 The 2021 wildfire season has brought record-breaking infernos and colossal destruction to properties and businesses in California. Residents who are most exposed to wildfire risks struggle to find adequate fire insurance for their properties.
The 2020 wildfire season in California has caused $4.2 billion in direct property damage, which is 1.5 times as high as it was in 2019.
The total damage and cumulative economic losses for the 2021 wildfire season can reach $70 - $90 billion in the U.S., with $45 - $55 billion of damages to California alone, according to AccuWeather estimates.
This estimate includes the number and value of burned structures, infrastructure damage, costs of power outages, highway closures, evacuations, firefighting costs, flight cancellations, health impacts to people from wildfire smoke, and increased insurance premiums in the affected areas.
Yet, the real costs of wildfires can be much more significant, putting Californian residents under high financial pressure. The combined actual cost of direct, indirect, long-term and post-fire wildfire impacts in the United States could be 2 to 30 times higher than the official estimates, according to the Association for Fire Ecology.
The real cost of wildfires
The official cost estimates from wildfires are typically based on the calculations of direct economic costs associated with fire suppression, asset losses, lost lives, along with insurance costs. However, wildfires also have significant indirect, long-lasting economic, social, and environmental impacts on communities.

Indirect costs of wildfires
The scope and scale of wildfire damage can continue to expand long after the fire event. In addition to fire suppression costs, wildfires can also have long-term socioeconomic and ecological effects on communities, which can last many years after the wildfire has been extinguished.
Indirect economic costs of wildfires include lost business and tax revenue, devaluation of real estate, degraded ecosystem services, reduced air and water quality, and additional health expenditure  associated with pollution from wildfires.
Assessing and quantifying these effects can be challenging, as not all impacts have measurable monetary value. It's difficult to measure the costs of loss of human life, wildlife losses, habitat restoration, rehabilitating residential ecosystems after the fire, reduced tourism income, and decreased productivity of the forest industry. So, they are usually not factored into the total damage cost estimates of fires.
Such indirect costs accumulate over time and are often higher than the direct short-term costs.
Post-fire costs
After a wildfire, direct and indirect costs can appear immediately, but long-term rehabilitation costs can manifest years later, which can be difficult to trace. Post-fire impacts can include rehabilitation of vegetation, landscapes, and forest ecosystems, managing sediments and soil erosion. The burden of such rehabilitation costs is laid on government agencies as well as private landowners.
Fire insurance crisis in California
Insurance companies strive to manage their accumulation risks, such as the risk when a single wildfire event destroys and damages multiple properties in the same area. Such accumulation risk costs insurers more than other typical risks, like a kitchen fire, which usually affects only one property.
To protect themselves from major losses resulting from disasters, insurance companies often buy catastrophe reinsurance, which allows them to spread these risks across reinsurers with global portfolios of risks.
However, California insurance regulation does not allow including the net cost of reinsurance against wildfire disasters in the admitted insurance rates. So, insurance companies are unable to recover the cost of reinsurance or include the increased cost of capital necessary to protect against a major wildfire event to recover all the costs of concentrations of risk.
As the severity of damage from wildfires in California has been increasing over the past years, the costs of reinsurance have increased, but insurers aren't allowed to add them to their rates for insuring properties with high exposure to wildfires. Hence, many introduced stricter eligibility criteria for property owners, declining to insure properties with high wildfire risks.
So many owners of wildfire-exposed properties could not renew their policies or faced significantly higher insurance premium rates.
Non-renewal moratorium expires for millions of homes in California
California Insurance Commissioner Ricardo Lara has introduced a non-renewal moratorium to protect consumers affected by devastating wildfires and allow them time to make their properties more resistant to fires.

Recently, Commissioner Lara ordered insurance companies to preserve residential insurance coverage for over 325,000 policyholders affected by devastating Northern California wildfires across 22 counties. Regardless of whether they suffered a loss, all residents must get protection from insurance company-initiated non-renewals for one year for residential property insurance policies in the areas affected by Dixie, Caldor, River, Tamarack, Antelope, McFarland, Monument, Fly, Cache fires, and Fawn Fire.
However, such a moratorium is only temporary. Millions of houses in wildfire-prone areas across California are at risk of losing insurance this year, as moratoriums that guarantee insurance coverage for areas affected by wildfires last year start to expire. Up to 2.4 million households, equal to about 18% of the state's total properties, could lose their insurance protection in the coming months.
Residents of these areas are left with very limited options from secondary markets, such as the California Fair Access to Insurance Requirements (FAIR) Plan.

The California Fair Plan
The FAIR Plan is a government-run program that aims to provide adequate insurance coverage for all homeowners. The California Fair Plan accepts properties with difficulties finding private insurance policies on the market, including those with high risks of wildfire exposure.
The Miliman risk management firm has analyzed the FAIR Plan residential properties in California, which were grouped into five groups depending on the level of wildfire exposure.
Their results show that the average loss ratio across all groups combined was 120%. This means that over the years, for every $100 in premium collected for insurance, $120 will be paid out in losses.
The FAIR Plan is intended only as a temporary solution, while climate change-intensified wildfire risk threatens more and more properties.
More wildfires in the future
Scientists warn that future climate conditions will be more conducive to fires due to climate change. This means higher numbers of wildfires, higher intensity and extreme impacts, longer fire seasons, and increased GHG emissions and air pollution as a result.
Underestimating the scope of wildfire risks and full costs of wildfires can be very costly to property owners. A comprehensive assessment of the impacts of wildfires and their associated costs is critical for devising effective steps to reduce the risk and damage from future wildfires.
To obtain a fire hazard risk assessment for your property, visit augurisk.com