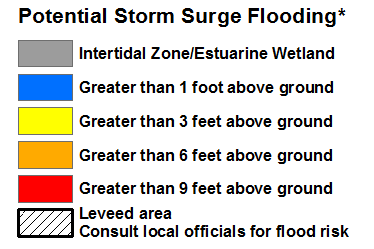 Today, Tropical Storm Beta is expected to hit the US Gulf Coast. Residents should beware of strong winds and dangerous storm surge threats throughout Tuesday.
Beta is predicted to move slowly along the upper Texas coast tonight, with excessive rain showers (Monday, September 21). It will bring massive rainfall to middle Texas and southeast Louisiana, which can trigger coastal, urban, and flash flooding.
On Tuesday morning, September 22, there will be heavy rains across the middle and upper Texas coast. The strongest rainfall (up to 3 inches per hour) will remain around the coast (moderate risk).
Storm Beta will then move into southern Louisiana, producing heavy rain (over 2.25 inches) over the Gulf Coast up to 50 miles inland. The Florida Peninsula is also at risk of flash floods from the continual rain showers and thunderstorms.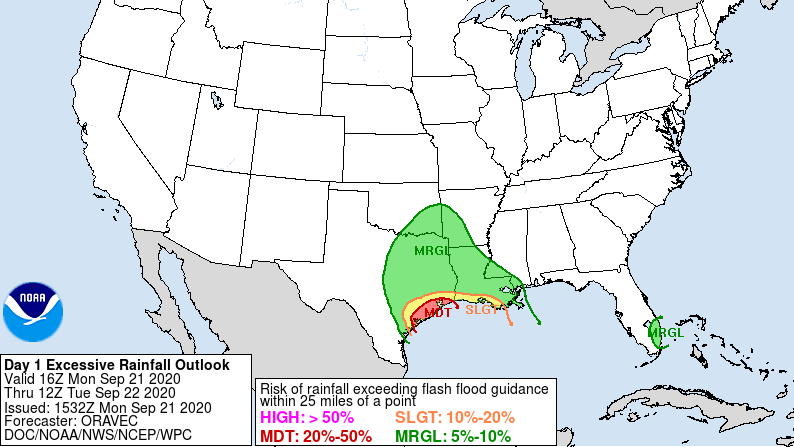 On Tuesday afternoon, September 22, the hourly rainfall in Southeast Louisiana is predicted to reach around 2 inches. Beta will move across the Southern Plains and Lower Mississippi Valley, pouring rains around the coast, as well as inland across southeast Texas and southwest Louisiana (moderate risk).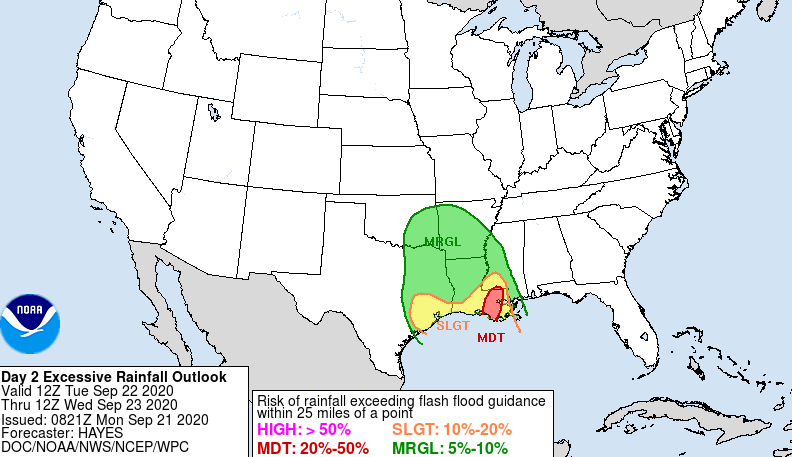 By Wednesday, Sep 23, Beta is supposed to weaken, and the rains are forecasted to move between the Lower Mississippi Valley to the Tennessee Valley. The persisting rainfall between 2.00-3.50 inches can increase the risk of flash floods in these areas.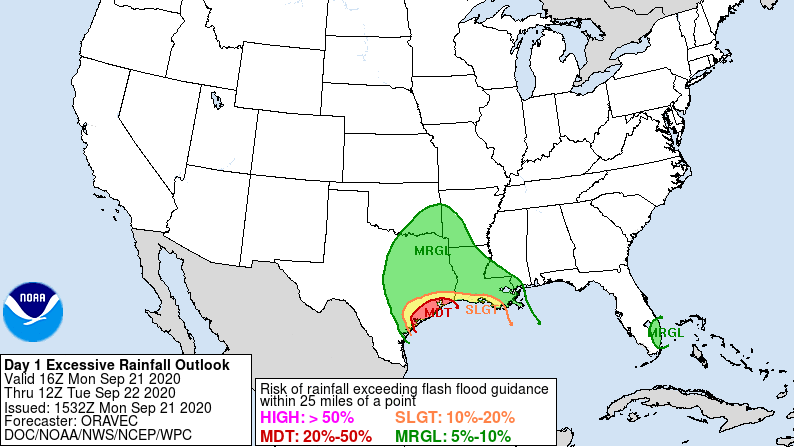 Augurisk can help you protect your property from flooding and storm risks. We provide comprehensive Coastal Flooding and Storm Events risk assessments to determine the hazards, which can affect your area.