Update to the Coronavirus Risk Assessment
The Augurisk Covid-19 Risk Score was updated to provide a more accurate result. The new score is now based on the data of the last 10 days.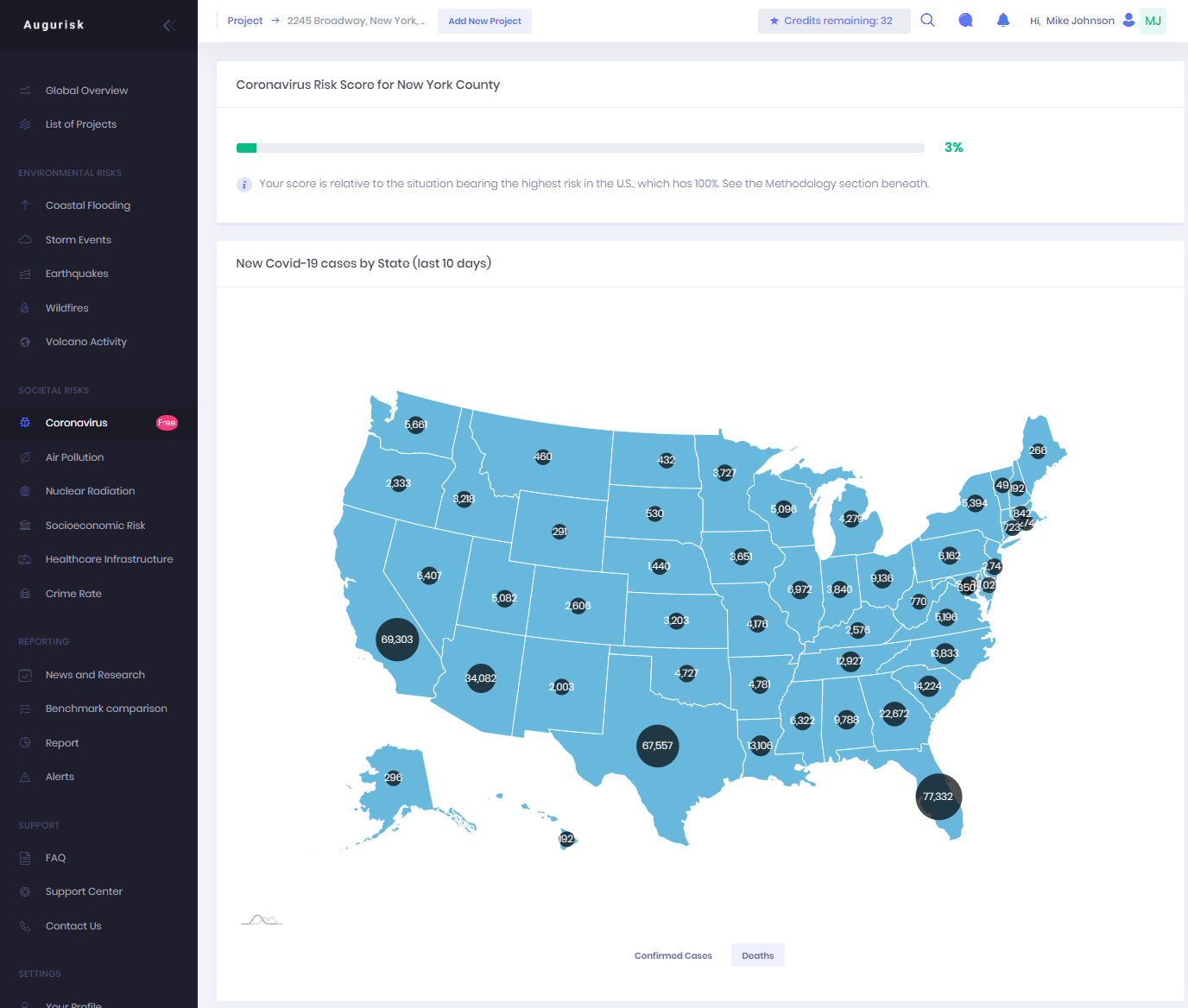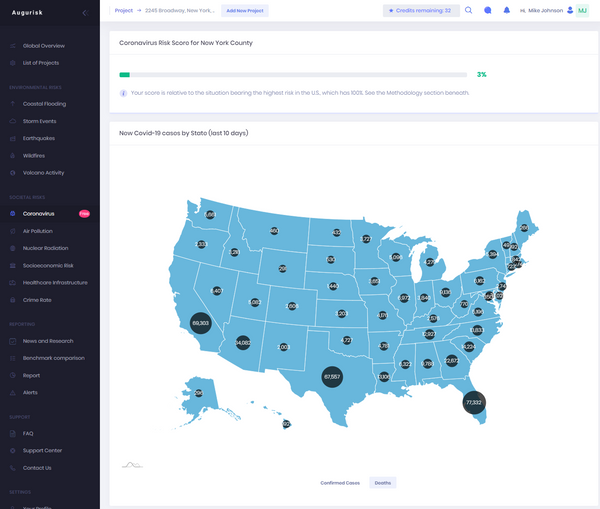 Augurisk users can access the Coronavirus Risk Assessment page for free, by creating a free account here.
Recently, some states with a high number of cases, such as New York, were able to successfully contain the virus and limit its spread. As such, our previous Coronavirus scoring algorithm - which took into account the global number of cases - became unreliable.
In order to provide a more accurate reflection of the Coronavirus exposure risk, our scientists have applied the following changes to our scoring algorithm and data visualizations :
The new Coronavirus Risk Score now takes into account the spread of the virus over the last 10 days, per 100K inhabitants. It still takes into account lethality rate, as well as the local Augurisk Hospital infrastructure score, which accounts for local hospital beds per capita and the number and quality of hospitals near your location.
The charts were updated to take into account cases during the last 10 days.
The Map was updated as well to take into account the cases and deaths that were reported for the last 10 days.
We believe these new changes will provide more valuable insights to our users.
If you haven't created an account yet, click here to create an account at Augurisk to get your Free Coronavirus Risk Score!