Chicago Shootings: How to Identify Areas with Severe Crime Risks
The area, where 15 people have been shot, 2 killed at a party in Park Manor, Chicago has a severe Crime Risk Score of 90.36. The Augurisk machine-learning algorithm can help identify other areas with a high risk of violent crimes.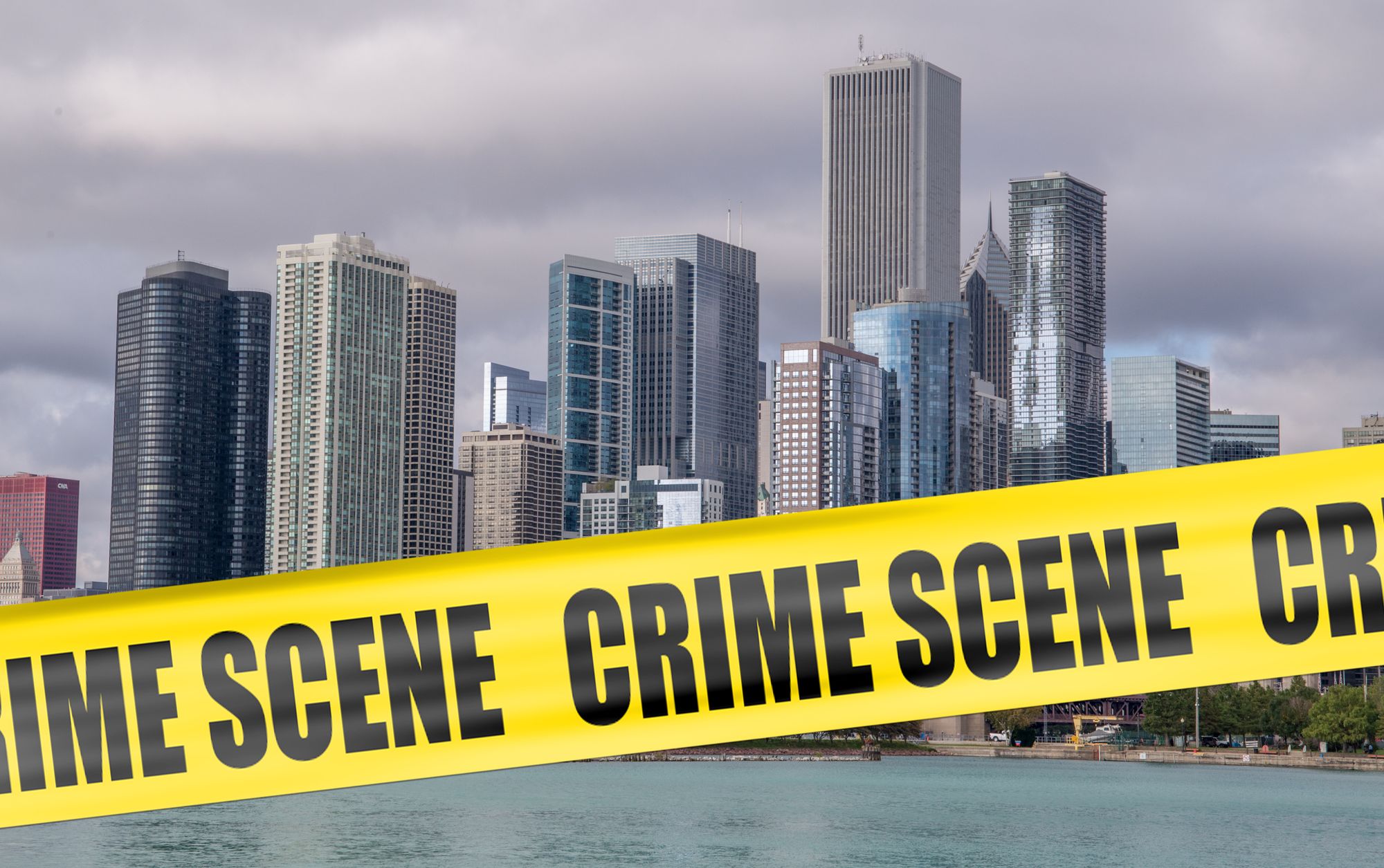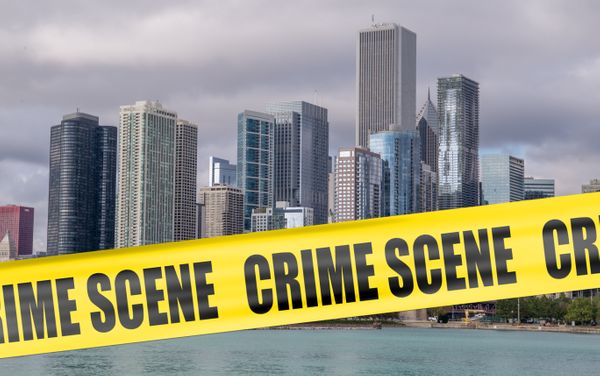 The Park Manor area in Chicago, where 15 people have been shot, 2 killed early Sunday, has a severe Crime Risk Score of 90.36, according to Augurisk.
The preliminary police report concludes it was "gang-related" due to a disagreement between some party guests, which appears to have led to the shooting, though the exact cause of violence hasn't been determined yet.
This was one of the most violent shooting accidents in the area in recent Chicago history. This year, officers have responded to 393 shooting incidents across the city, according to police crime statistics. This is a 31% increase as compared to the same period last year, which saw 301 shooting incidents.
At least fifteen other people have been wounded in shootings across Chicago over this weekend, including a teen shot in a drive-by in West Pullman on the far South Side of Chicago.
The Crime Score for Park Manor area, Chicago, Illinois is severe (90.36%), according to the Augurisk Crime Risk Assessment. On average, the Augurisk machine-learning algorithm expects 53 violent crimes and 38 property crimes to occur in one year within this block group.
We designed our mobile app, Augurisk Now, to help you stay safe against crime when you're on the move. Try it out for free.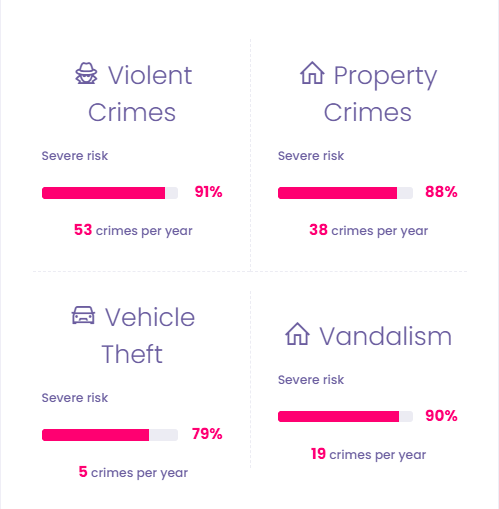 The Augurisk crime rate forecast is based on the expected crime risks using multiple factors. The predictions are made using 188 predictors by a machine learning algorithm, which was trained on the past crime records of 11 cities in the US.
The Augurisk Crime Risk Index takes into account numerous factors that can make the area more dangerous. For example, between 2014 and 2018, this block group has had a median household income of $27625, a 8.73% unemployment rate with a population density of 4824. The poverty rate in the Cook County was 14.6%.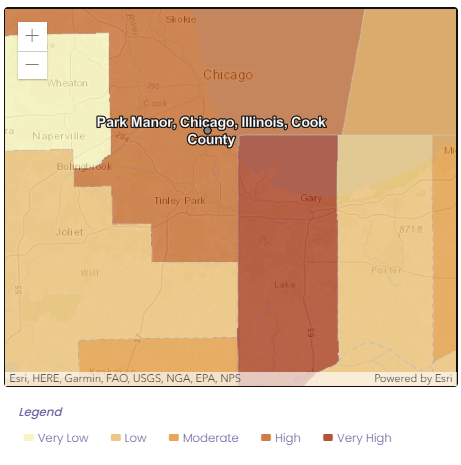 The Augurisk Crime score is defined in your Census Block Group, taking into account the yearly violent and property crime rates per 1000 inhabitants, analyzed by our machine learning algorithm. To predict the crime occurrences where data is unavailable, our algorithm uses over 180 socio-economic, demographic, climatic, spatial, and law enforcement predictors selected based on various insights, from multidisciplinary literature review to correlation analysis and feature engineering.
The Augurisk crime score is based on the crime rate, including numbers of crimes occurring for 1000 inhabitants. We recommend taking into account both our Crime Score and the number of crimes predicted per year to assess the crime risk in your block group.