5 million on tornado alert: tornado safety tips
Residents of Arkansas and Missouri must beware of the cold front with multiple thunderstorms, hail, damaging gusts, and nocturnal tornadoes on Friday night.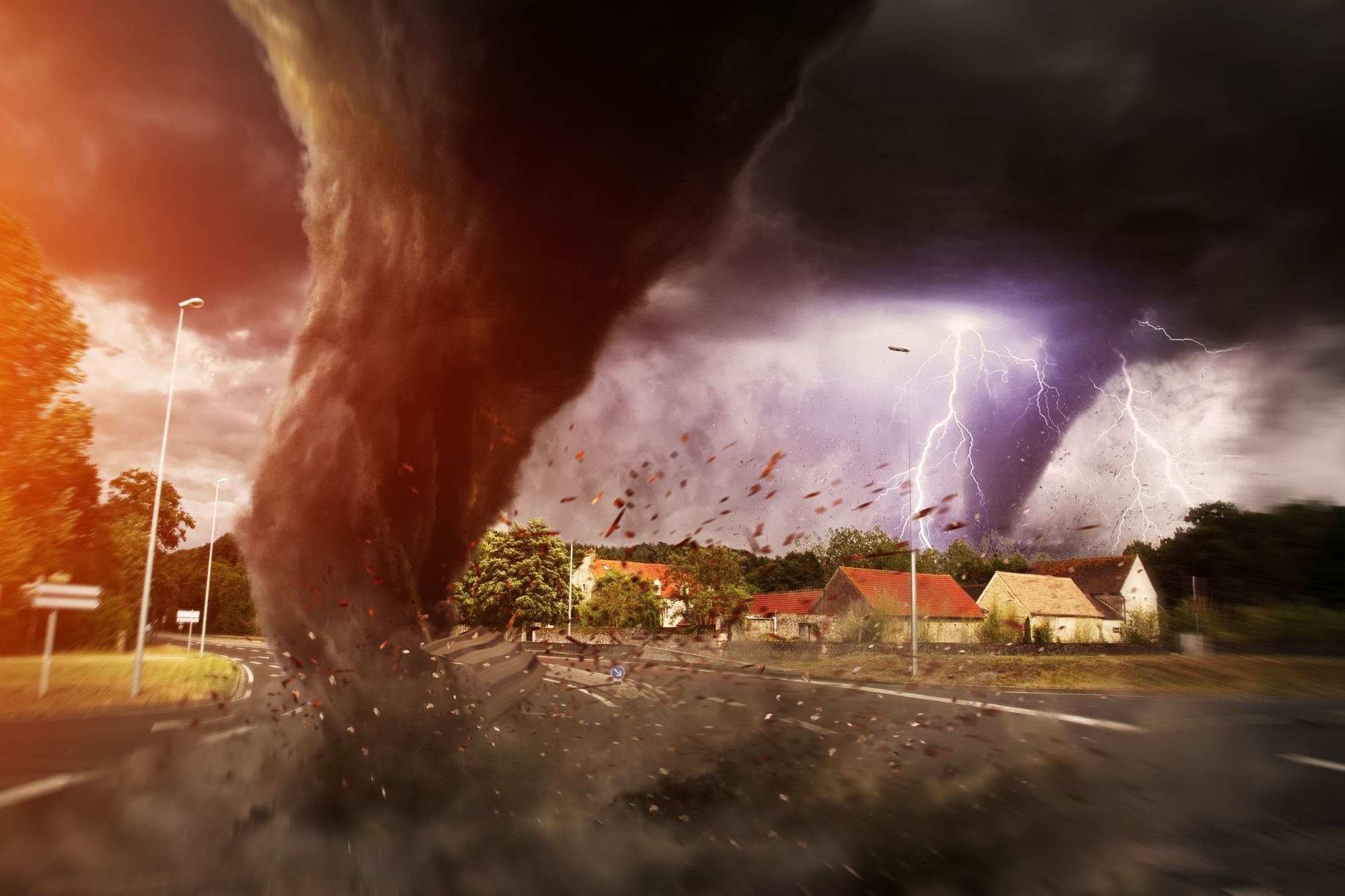 Over 55 million Americans are at risk of severe storms on Friday, with 5 million on alert for strong nighttime tornadoes. Destructive gusts, large hail, and powerful tornadoes are expected to hit Arkansas and Missouri on Friday evening. Residents must immediately review their emergency plans and prepare supplies for shelters.
Communities in the Middle/Lower Mississippi, Ohio, and Tennessee Valleys must prepare for severe thunderstorms Friday until Saturday morning. Be ready for frequent lightning, wind gusts, hail, and nocturnal tornadoes.  
Nocturnal tornadoes are 2.5 times more deadly, as they create greater danger. People are more vulnerable when sleeping, especially in weak building structures.
The greatest risk of tornadoes will be in the areas at the junction of the Mississippi and Ohio Rivers. Over the night, the Tennessee Valley and the Ohio Valley will experience damaging winds with tornado threat, according to the Storm Prediction Center. Some nighttime tornadoes can be strong and cause EF2+ damage.

The probability of EF2-EF5 over the region is estimated at over 10%.
According to the EF Scale of Tornado Damage Intensity, F2 means strong winds up to 113-157 mph, which can cause considerable damage. It can tear roofs from frame houses, demolish mobile homes, push over boxcars, snap and uproot large trees.
F3 means stronger winds (158-206 mph), which can cause severe damage, tearing roofs and walls from houses, overturning trains, lifting heavy cars. F4 means violent winds (207-260 mph) with devastating damage, which can level even well-construed houses, and blow away structures with weak foundations. F5 (260-318 mph) can cause incredible damage.
Tornado safety tips
Check if your property is at risk of storms and tornadoes:
Press Add New Project
Fill in your address
Generate Risk Audit
Select Storm Events among the environmental risks
Receive a detailed storm risk assessment of your location, including the risk of tornado according to the Fujita scale.


  7.   Study the map of historical tornado tracks in your area.

   8.  Review your severe weather safety procedures, prepare your supplies for shelter.
   9.  Follow NOAA Weather Radio, Weather.gov, or other media for watches and warnings.
  10.  If a tornado warning is issued in your area, move to a place of safety (a basement or interior room on the lowest floor of a sturdy building).
Stay safe!
Have some questions? Contact Augurisk